Business
West Virginia coal miners are getting retrained as beekeepers to boost the economy and the environment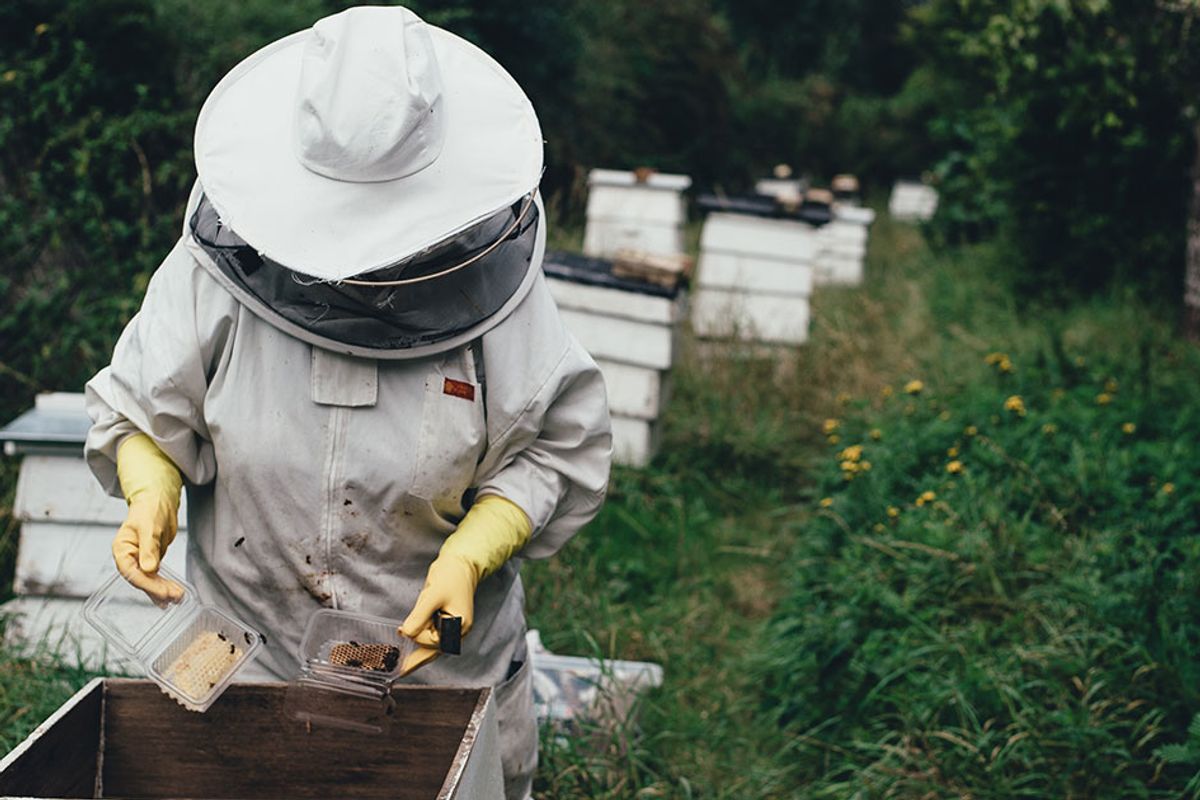 Photo by Annie Spratt on Unsplash
Coal mining is on the decline, leaving many coal miners in West Virginia without jobs. The Mine Safety and Health Administration says there are about 55,000 positions, and just 13,000 of those jobs are in West Virginia. The dwindling amount of work is leaving some struggling to make a living, but the Appalachian Beekeeping Collective is giving those coal miners a way to find new jobs and make a supplemental income as coal mining diminishes.
The Appalachian Beekeeping Collective trains coal miners and other low-income residents in mining communities to keep bees. Some coal miners are getting retrained to work in the tech industry, however beekeeping allows coal miners to continue to work in a job that requires a similar skill set. "The older folks want to get back to work, but mining is never going to be like it was in the '60s and '70s, and there is nothing to fall back on, no other big industries here, so all of these folks need retraining," former coal miner James Scyphers told NPR. "Beekeeping is hands-on work, like mining, and requires on-the-job training. You need a good work ethic for both."
---
The Appalachian Beekeeping Collective is run by Appalachian Headwaters, a nonprofit which invests the money from a $7.5 million settlement against coal mine operator Alpha Natural Resources, which was cited for violating the Clean Water Act. Now that money is going towards environmental restoration projects that simultaneously give the coal mining communities a boost. "It wasn't just the miners that lost their livelihoods when mining jobs disappeared; other industries started to wilt, too, and entire communities were affected," Appalachian Headwaters master beekeeper Cindy Bee told NPR. "We're doing something that can boost the town up."
The nonprofit helps mitigate the barriers to entering the beekeeping profession, which can include a steep cost for supplies as well as a learning curve. Participants in free Introduction to Beekeeping classes go on to receive mentorship and continuous training as well as free or discounted equipment and, of course, bees.
Beekeepers maintain their own hives, then the Appalachian Beekeeping Collective collects, bottles, and sells honey from those hives. In turn, the coal miners-turned-beekeepers are paid by the Collective for the honey harvest. Each season, beekeepers can earn an estimated $732 per hive. Beekeepers can keep up to 20 hives, meaning they could rake in up to $15,000 in extra cash per season.
In West Virginia, 28% of residents live below the poverty level. This supplemental income can make a huge difference in the area while boosting something else that is on the decline – bees.