Infographics
Infographic: Are Facebook Users More Trusting?
A peek inside the lives of social networking site users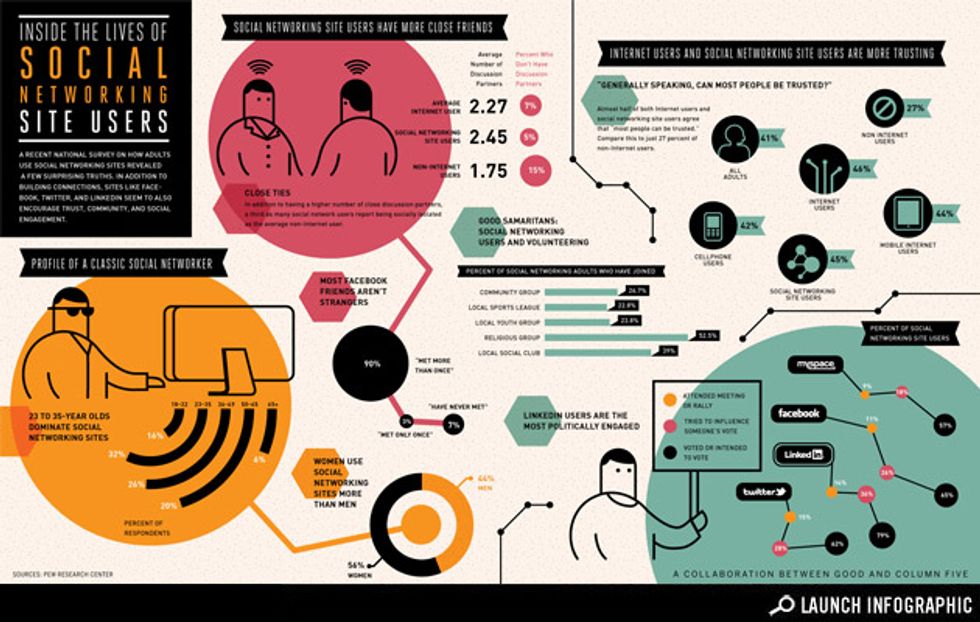 Open Infographic
New research from Pew shows that people who use social networking sites are more likely to make connections with others. Do you buy it?
A collaboration between GOOD and Column Five Media.