Infographics
Infographic: Do College Freshmen Feel Academically Prepared for Classes?
High school graduates from the class of 2010 weigh in on how high school prepared them for their first year of college-level classes.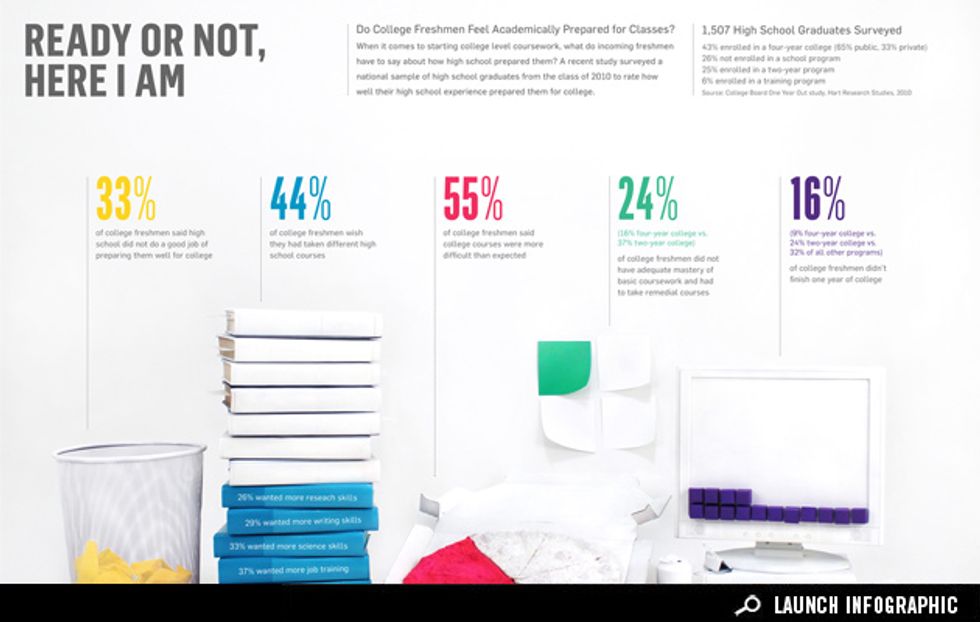 Open Infographic
When it comes to starting college-level coursework, what do incoming college freshmen have to say about how well high school prepares them? A recent study published by the College Board surveyed a national sample of high school graduates from the class of 2010 to rate how well their high school experience prepared them for college. After experiencing classes at the college-level, newly minted freshmen had a lot to say about what they felt prepared for—and what they would go back and change if they could.
---