Infographics
Infographic: Pulling Back the Meritocracy Veil
A closer look at student demographics shows a more complex picture of student achievement between public and private schools.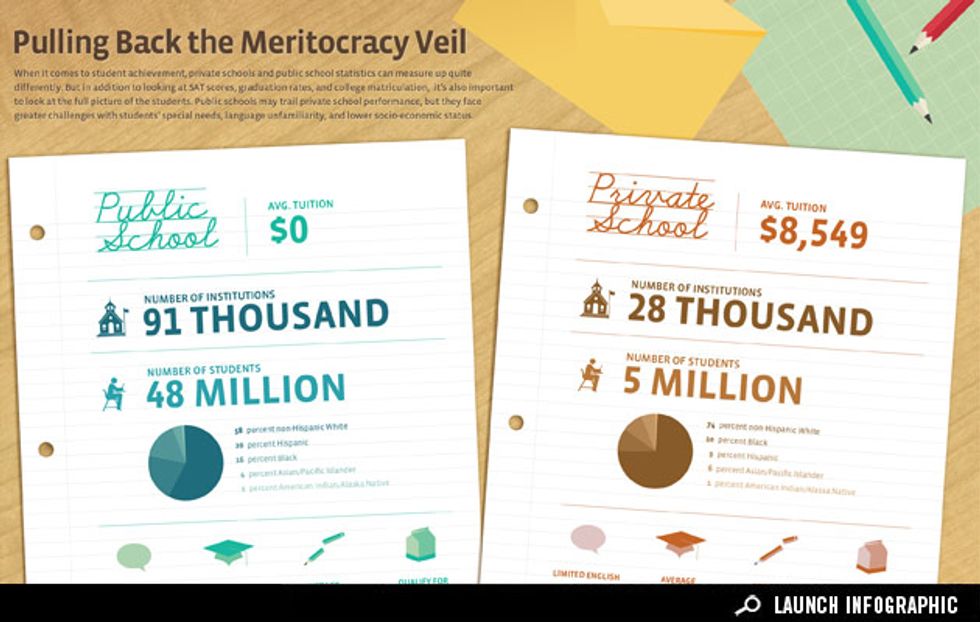 Open Infographic
When it comes to student achievement, private schools and public school statistics can measure up quite differently. But in addition to looking at SAT scores, graduation rates, and college matriculation, it's also important to look at the full picture of who the students are. Public schools may trail private school performance, but when looking at the student population, it's clear that public and private schools do not begin at the same starting line. Public schools face greater challenges and setbacks with students' special needs, language unfamiliarity, and lower socio-economic status, yet are still able to achieve significant success in graduation rates.
---
Check out other infographics exploring education issues, including trends in higher education, the opportunity gap for students of color, and how to inspire more students to study science and engineering.