Infographics
The GOOD 100: The Yes Men
How to Save the World, One Prank at a Time The legendary culture-jammers called the Yes Men have impersonated corporate officers around the...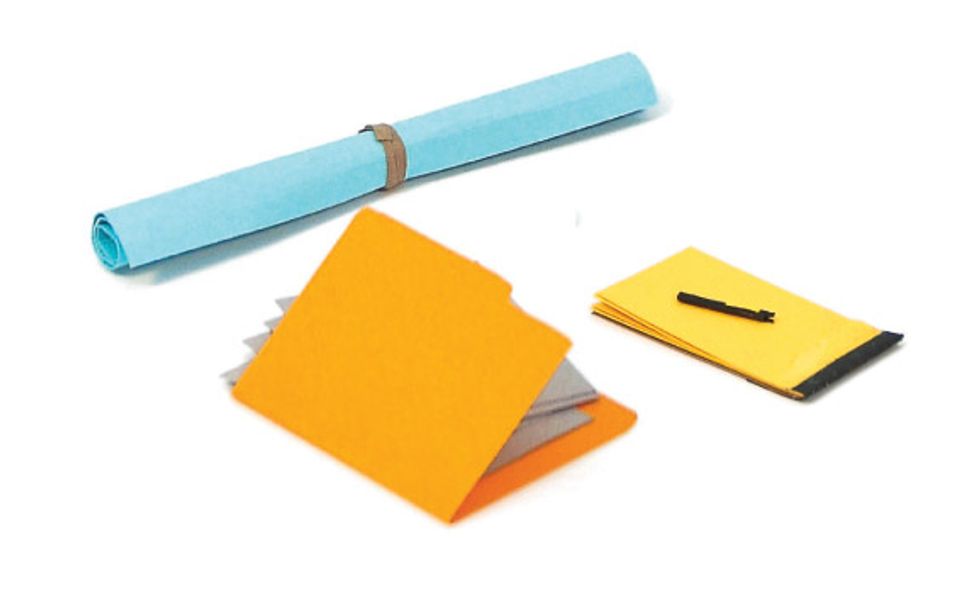 How to Save the World, One Prank at a Time
The legendary culture-jammers called the Yes Men have impersonated corporate officers around the world, resulting in countless embarrassments that also make people stop and think about what our companies are and are not willing to do. We've asked them to give us a primer on how they do it.
We call ourselvesthe Yes Men
, and our goal is to fix the world. We even have a new film, coming out in theaters on October 7, that we called
The Yes Men Fix the World
.We'll give away the ending: We don't actually make everything better. And worse, we're now spending so much time on the distribution of this damn film that we can't do our own silly antics anymore. So, please do it for us. Steal our secrets.What we do-and what you can do, too-is impersonate captains of industry, infiltrate corporate events, give absurd and revealing presentations, and then escape to tell the story in the press, hopefully to the great embarrassment of the target.You don't have to be a James Bond for this. But you might need a fake email address and a business card. For example, if you're representing Exxon as Luella Arschenfleck, buy a domain like exxon-corporate.com and use an address like arschl@exxon-corporate.com.Then go to a conference website, find the page called "Speaking Opportunities," and sign up. In Calgary, Alberta, we decided we wanted to speak as Exxon at a big oil conference, so we wrote to the conference and told them we would get them Lee Raymond, the former chairman of Exxon Mobil, who happened to be going hunting near Calgary and was interested in speaking at the conference.The conference organizers jumped at the chance. On the day of the event, Raymond was taken ill with the flu, and some "assistants" showed up in his place.So suppose you've done it: You've secured a spot as the star speaker at a big important conference. You're all set. All you have to do is craft a talk that will shock the pants off your audience and enlighten them at the same time-or (if they just sit there and applaud, the way they always have with us) at least show the rest of the world that something is terribly wrong with the picture.At that same Canadian oil conference, we (as Exxon reps) announced that Exxon was making a new biofuel called Vivoleum, made from the human victims of climate change. People were disgusted, but most continued to think we were Exxon.All that's left after you've fled is to write a fun press release. Take pictures and video, and make them available by every means at your disposal. Voilà!
Disclaimer
Please note that any legal problems you encounter in the course of impersonating corporate personalities at conferences are entirely your own responsibility.
A version of this piece appeared online on August 25, 2009. You can see that version here.

---