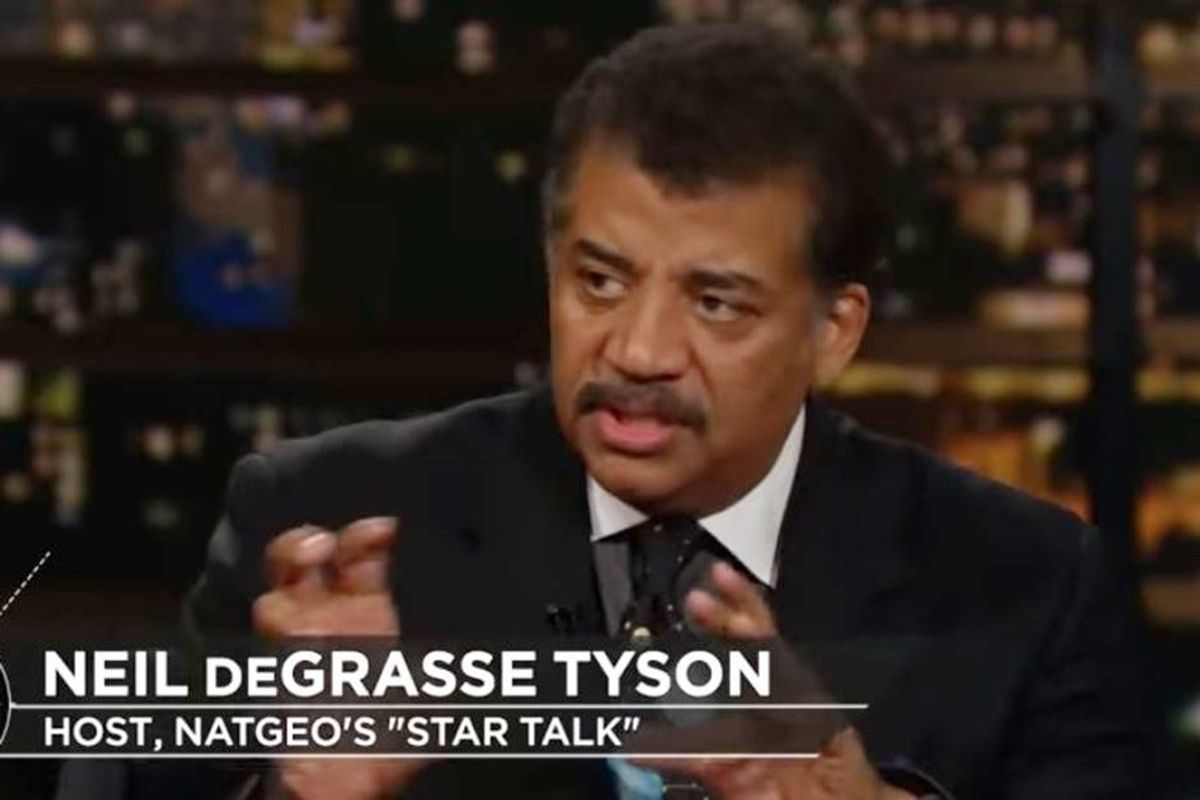 Two great thinkers who agree America has it wrong about race appeared on the October 18th episode of HBO's "Real Time with Bill Maher," philosopher Thomas Chatterton Williams and astrophysicist, author, and "Cosmos" host Neil deGrasse Tyson.

While both people come from separate disciplines, each agreed that the basic concepts of race that are deeply ingrained into American culture are inherently wrong.
---
In the online-only "Overtime" segment of the show, Maher asked Williams about the focal point of his controversial new book, "Self-Portrait in Black and White: Unlearning Race," that suggests Americans should "unlearn race."
"Racism creates race, not the other way around," Williams told Maher. "So I think that you have to be able to do two things. We have to fight the racism that exists in the society that we have and you have to keep an eye on imagining a better society that we want to have."

"I don't think you can get a better future that you can't first imagine," Willaims said.
"So I don't think it's enough to be anti-racist, but I think that you also need to be anti-race. If this is not a biological reality...I don't think Neil would agree that it's a biological reality, right?" he asked the astrophysicist.
"What I can tell is that when I am asked what race I am, I say 'I am the human race,'" deGrasse Tyson said to thunderous applause.
"And when you recognize that any two people in the world actually have a common ancestor not very far back in the tree of life," deGrasse Tyson continued.
"That to sit here and tribalize by whatever possible little difference we can find among ourselves, rather than seeing what we actually have in common, is an abomination of civilization," deGrasse Tyson continued.
"It just points to the fact that we're really still a very young species," Maher interjected. "We're at the infancy, really."
"It's embarrassing," deGrasse Tyson added. "Aliens would come down and say, 'What the hell is going on here?'"
The man once deemed the "sexiest astrophysicist alive" wasn't far from the truth. A study from the University of California at Davis found that all humans are related, and not too far back.
"Anyone alive 1,000 years ago who left any descendants will be an ancestor of every European," the researchers say in an FAQ file about their study.
"While the world population is larger than the European population, the rate of growth of number of ancestors quickly dwarfs this difference, and so every human is likely related genealogically to every other human over only a slightly longer time period," the FAQ continued.
The study "underlines the commonality of all of our histories," Graham Coop, an evolutionary biologist, told NBC News. "You don't have to go back many generations to find that we're all related to each other."