30 Places We Want to Work
We've compiled a list of 30 of the companies that, if we worked there, would have us excited to get out of bed each morning.
11.12.10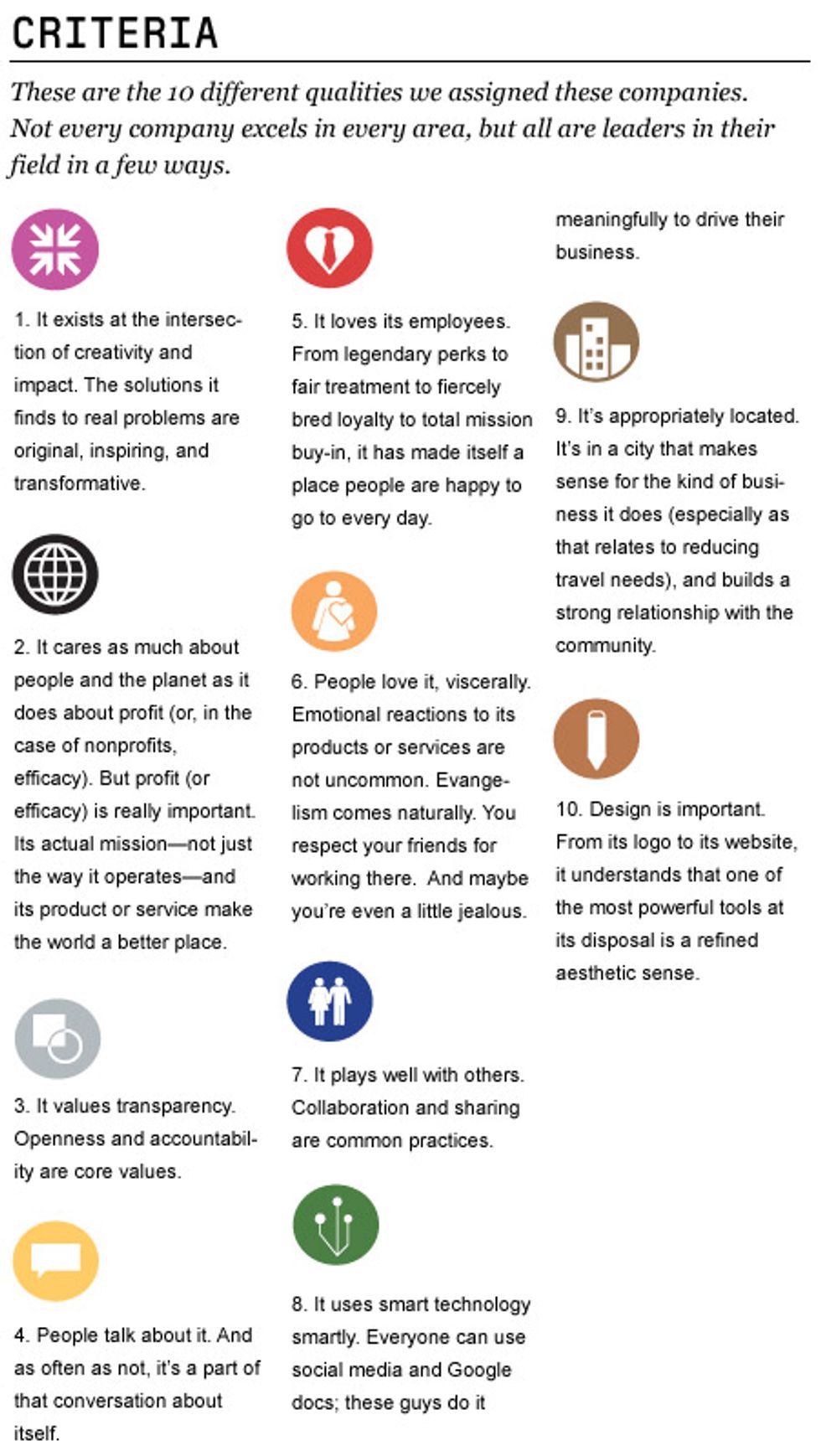 Every three months, GOOD releases our quarterly magazine, which examines a given theme through our unique lens. Recent editions have covered topics like the impending global water crisis, the future of transportation, and the amazing rebuilding of New Orleans. This quarter's issue is about work, and we'll be rolling out a variety of stories all month.
---

Slideshows