For People Who Give a Damn.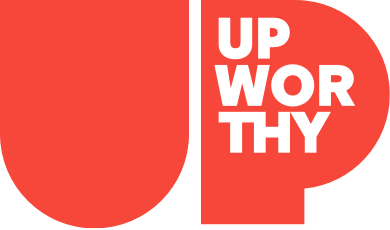 Stories Worth Sharing.
Sign up for the Good newsletter:
(c) GOOD Inc. All Rights Reserved.
PS. You are doing great. Keep it up :<)
This website uses cookies in order to enhance your experience. Please review our Privacy Policy to learn how we may use cookies and how you can change your browser settings to disable cookies. By continuing to use this website without changing your settings, you consent to our use of cookies.
He risked his life to leave a "historical record of our martyrdom."
In September 1939, the Nazis invaded Poland. By April 1940, the gates closed on the Lodz Ghetto, the second largest in the country after Warsaw.
Throughout the war, over 210,000 people would be imprisoned in Lodz.
Among those held captive was Henryk Ross. He was a Jewish sports photographer before the Nazi invasion and worked for the the ghetto's Department of Statistics during the war. As part of his official job, he took identification photos of the prisoners and propaganda shots of Lodz' textile and leather factories.
Communities
THE DAILY GOOD
Start your day with something GOOD.
Every few years there's something that goes mega viral because people can't decide what it is.
There was the famous "is it blue and black, or white and gold" dress?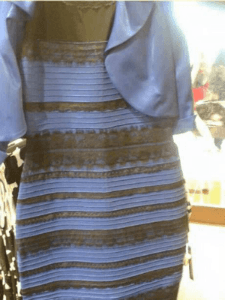 There was the audio recording that said either "yanny" or "Laurel."
Viral
Rochester NY Airport Security passing insulting notes to travelers caught on tape www.youtube.com
Neil Strassner was just passing through airport security, something he does on a weekly basis as part of his job. That's when a contract airport security employee handed him a small piece of folded cardboard. Strassner, 40, took the paper and continued on his way. He only paused when he heard the security employee shouting back at him, "You going to open the note?"

When he unfolded the small piece of paper, Strassner was greeted with an unprompted insult. "You ugly!!!"
According to Strassner, and in newly released CCTV of the incident, the woman who handed him the note began laughing loudly.
popular
National Tell a Joke Day dates back to 1944 when President Franklin Delano Roosevelt was having a meeting with Vice-President, Henry Wallace. The two men were tired and depressed due to the stress caused by leading a country through world war.
During a lull in the meeting, Wallace said, "Frank, to cheer you up I have a joke I'd like to share."

"Let's have it, Henry," Roosevelt replied while ashing his cigarette.
"Why did the chicken cross the road?" Wallace asked. "Not sure," Roosevelt replied.
"To get to the other side," Wallace responded.
Roosevelt laughed so hard that the bourbon he was drinking sprayed out of his nose and onto the floor of the oval office.
Culture
Photo by Annie Spratt on Unsplash
Coal mining is on the decline, leaving many coal miners in West Virginia without jobs. The Mine Safety and Health Administration says there are about 55,000 positions, and just 13,000 of those jobs are in West Virginia. The dwindling amount of work is leaving some struggling to make a living, but the Appalachian Beekeeping Collective is giving those coal miners a way to find new jobs and make a supplemental income as coal mining diminishes.
The Appalachian Beekeeping Collective trains coal miners and other low-income residents in mining communities to keep bees. Some coal miners are getting retrained to work in the tech industry, however beekeeping allows coal miners to continue to work in a job that requires a similar skill set. "The older folks want to get back to work, but mining is never going to be like it was in the '60s and '70s, and there is nothing to fall back on, no other big industries here, so all of these folks need retraining," former coal miner James Scyphers told NPR. "Beekeeping is hands-on work, like mining, and requires on-the-job training. You need a good work ethic for both."
Business
THE DAILY GOOD
Start your day with something GOOD.