Slideshows
Winner: Doodle "Something Good in the World"
We received hundreds of submissions for our latest doodle project. See the three winners and a selection of the best runners up.
Last month GOOD and Cole Haan partnered to challenge you all with the latest Doodle project, "Doodle Something Good in the World." Submissions ranged from very personal views on the world, to topical news that everyone could related to.
As a reminder, our panel of judges included me, members of GOOD's editorial department, and Cole Haan, and the group was tasked with picking the top three illustrations. All three winners were eligible to receive a GOOD T-Shirt and Cole Haan gift certificates ($500 for first prize, $250 for second, and $100 for third).
---
We're pleased to announce the three winners this round are Tobie Roach, Dominic Abbate and Jisoo Kang. Please see their amazing work below.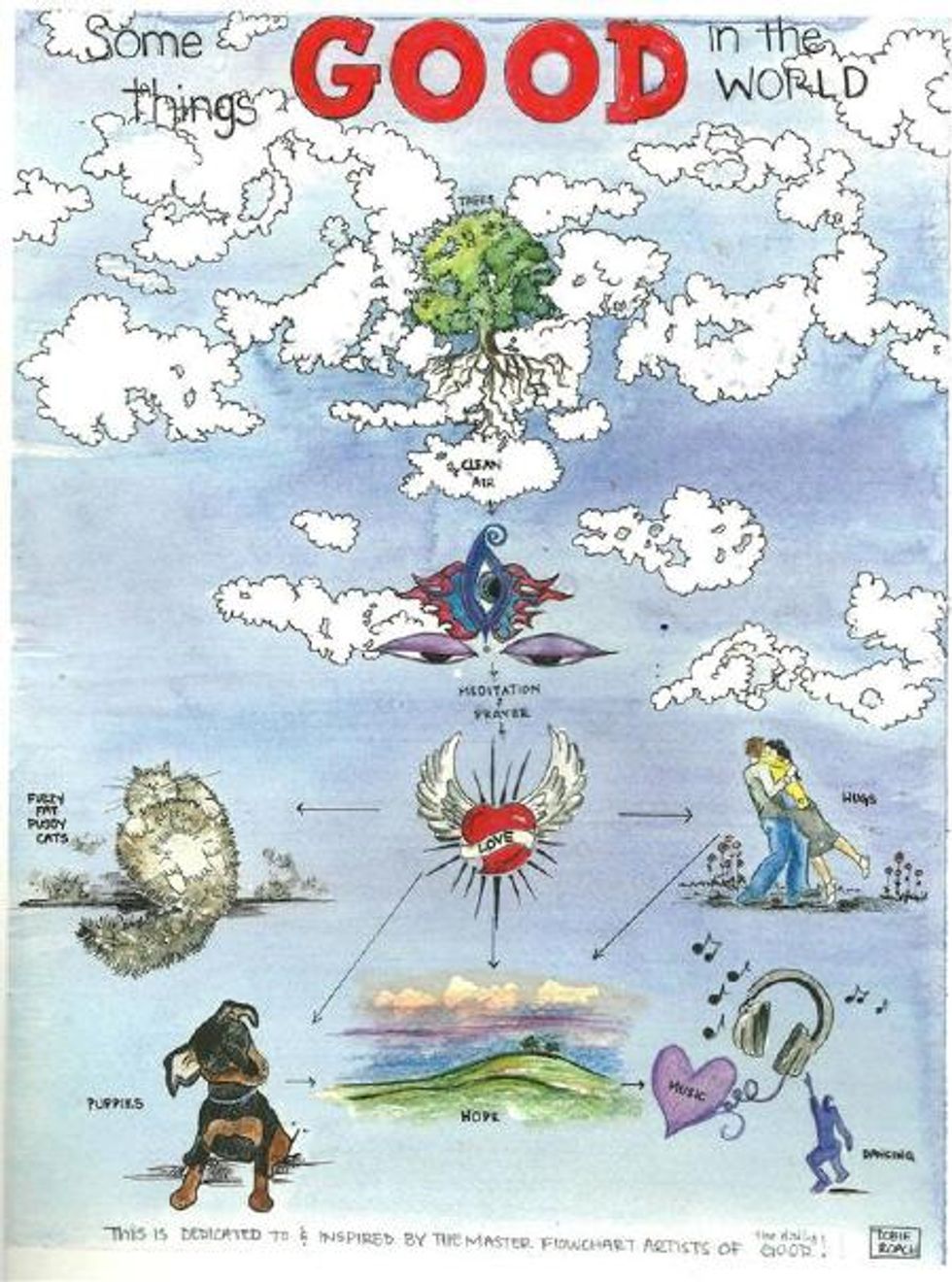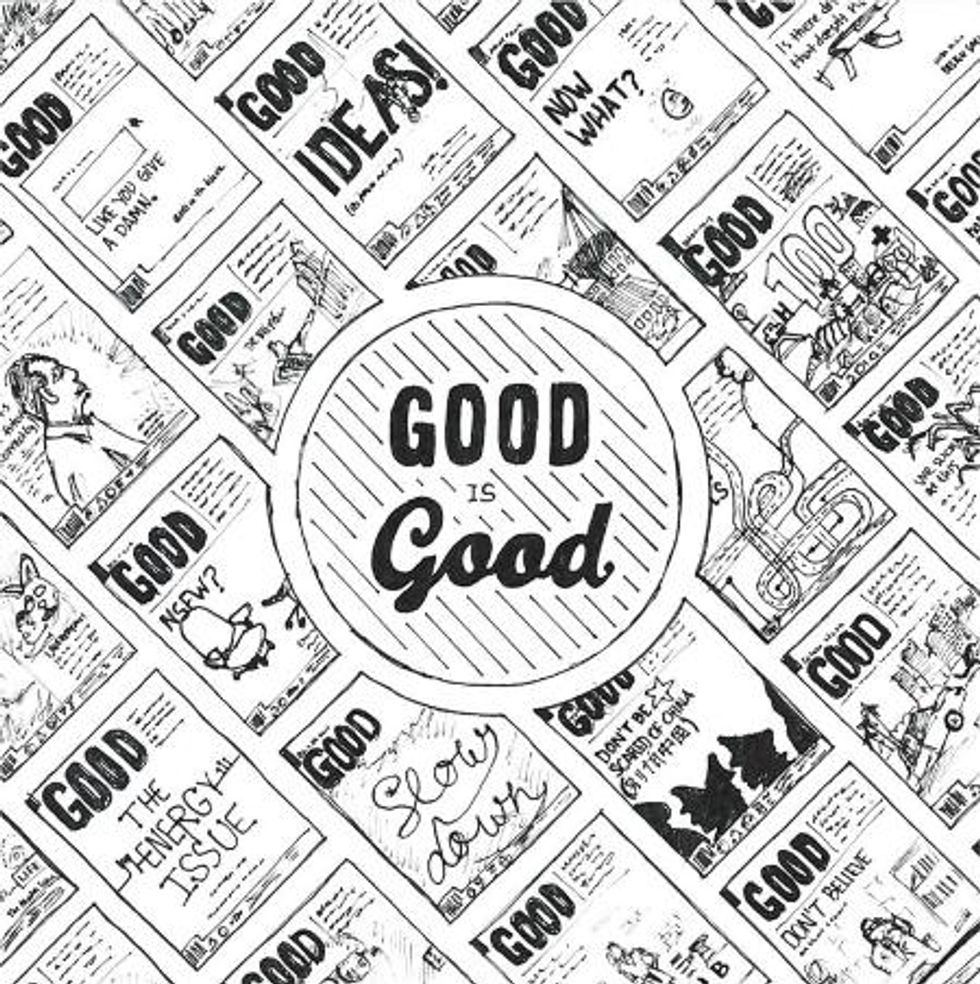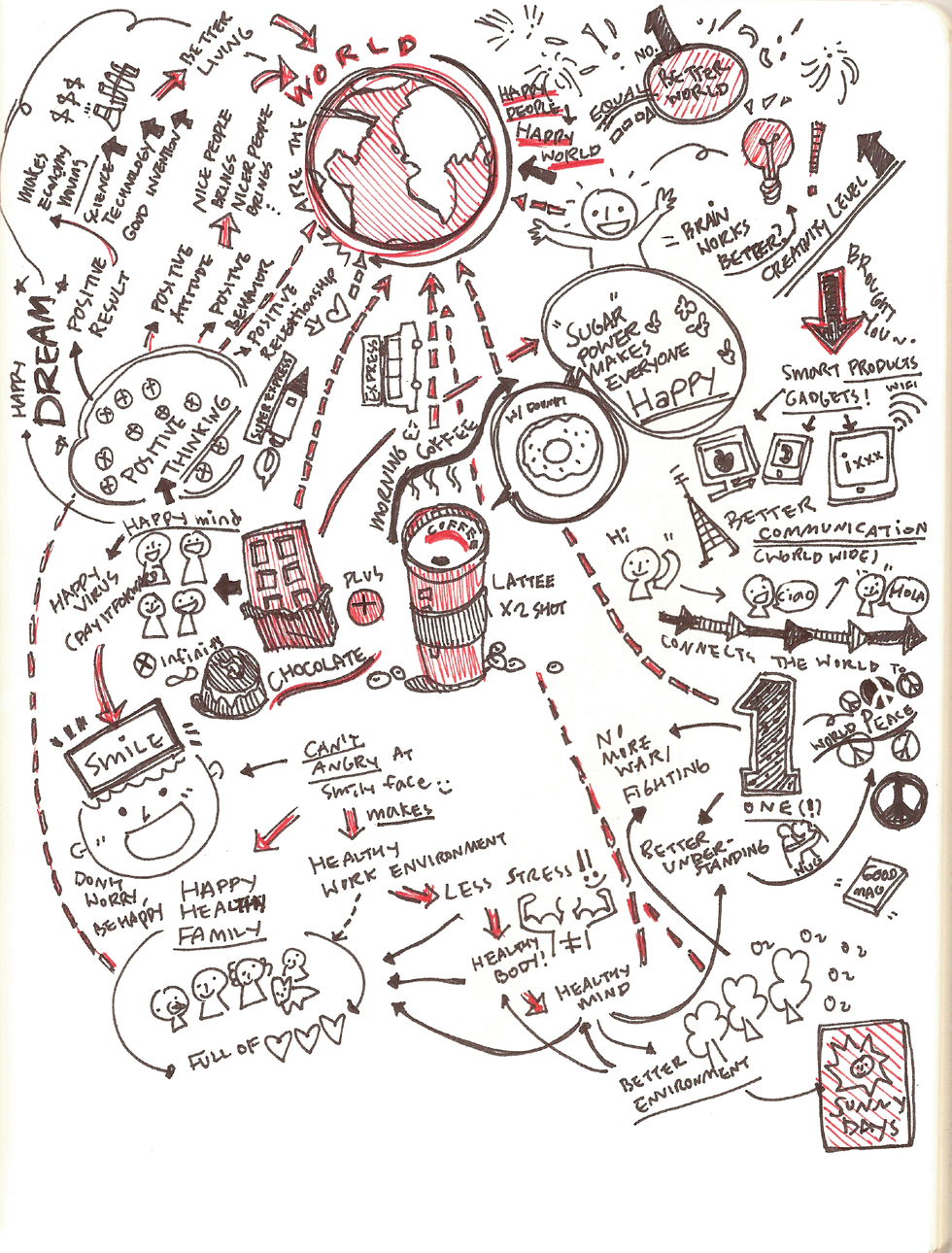 We received hundreds of submissions this round and are extremely appreciative of everyone's contributions. Please do scroll through a few of the top doodles above. They're fantastic.