Infographics
Next time you make guacamole, think twice before you toss that avocado pit. It's a seed after all, which you can use to grow an entirely new...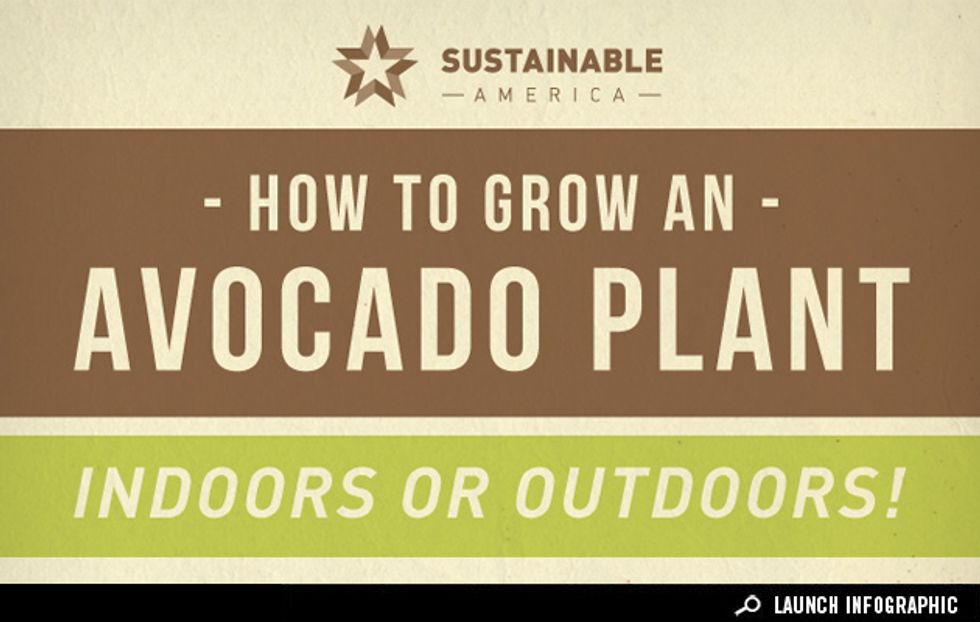 Open Infographic
Here's how it's done:
Growing food from food scraps is easy, economical and great for the environment. Here are ideas for more vegetables you can grow from food scraps.
---
Related: Supercharged Composting: How to Recycle All of Your Food Waste (Even Meat and Dairy)
This post is part of the GOOD community's 50 Building Blocks of Citizenship—weekly steps to being an active, engaged global citizen. This week: Plant a Guerrilla Garden. Follow along and join the conversation at good.is/citizenship and on Twitter at #goodcitizen.