Money
The impressive array of body types and ethnicities isn't what people are talking about
Only in recent years has Mattel's Barbie line of products made an effort to embrace likenesses outside the realm of "blonde hair and blue eyes," but even in light of their recent efforts, the newest line is their most inclusive.
Included in the newly premiered Barbie Fashionistas line are 40 dolls comprising seven body types, 28 hairstyles, and 11 skin tones.
---
Here's a sampling of the new characters as presented in a Mattel marketing photo:

Mattel
The company is trying to include and reach a broader spectrum of cultures and young people, but that doesn't mean Mattel's latest release hasn't raised a few eyebrows. As you can probably ascertain from the photo above, the dolls speak heavily to millennial and hipster culture (I'm looking at you, plaid shirt and glasses).
Evoking the most criticism, however, would be the inclusion of a man-bun-wearing Ken doll, looking like he's about to unfreeze at any moment and refer to himself as a "global citizen."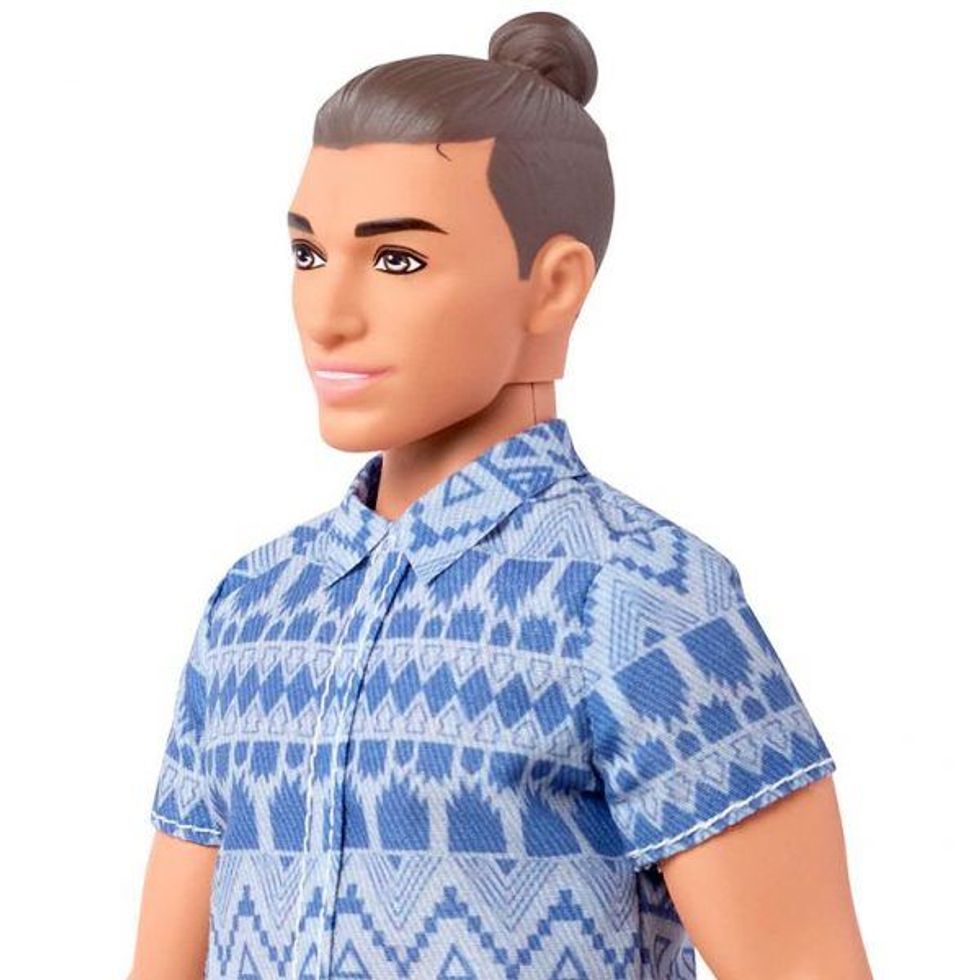 Mattel
Many (myself included) might argue that waging a war—however small—against a doll's hairstyle is a bit stupid, but that hasn't stopped outlets from circling the wagons and drafting think-pieces on where it all went wrong for Mattel. The Pittsburgh Post-Gazette's biggest qualm in this examination is that the haircut isn't even cool anymore. Fortunately, adult journalists aren't targeted Barbie consumers, so Mattel might just weather this storm after all.
Elsewhere, Twitter's off and running, applying its own hipster stereotypes to the dolls.
(Ok. That one's pretty funny.)
If you're looking for a dig from none other than Stephen King, it's not gonna happen. He's onboard with Ken's top-knotted majesty, so maybe you should be too.
The corporate marketers at Mattel are loving every minute of this, doing their very best to keep this going.
We'll bite our tongues until the inevitable incident involving an angry woman and a pair of scissors fixing this problem at her local Target.