Health
Anti-science mother argues her kids are better off homeschooled than getting immunized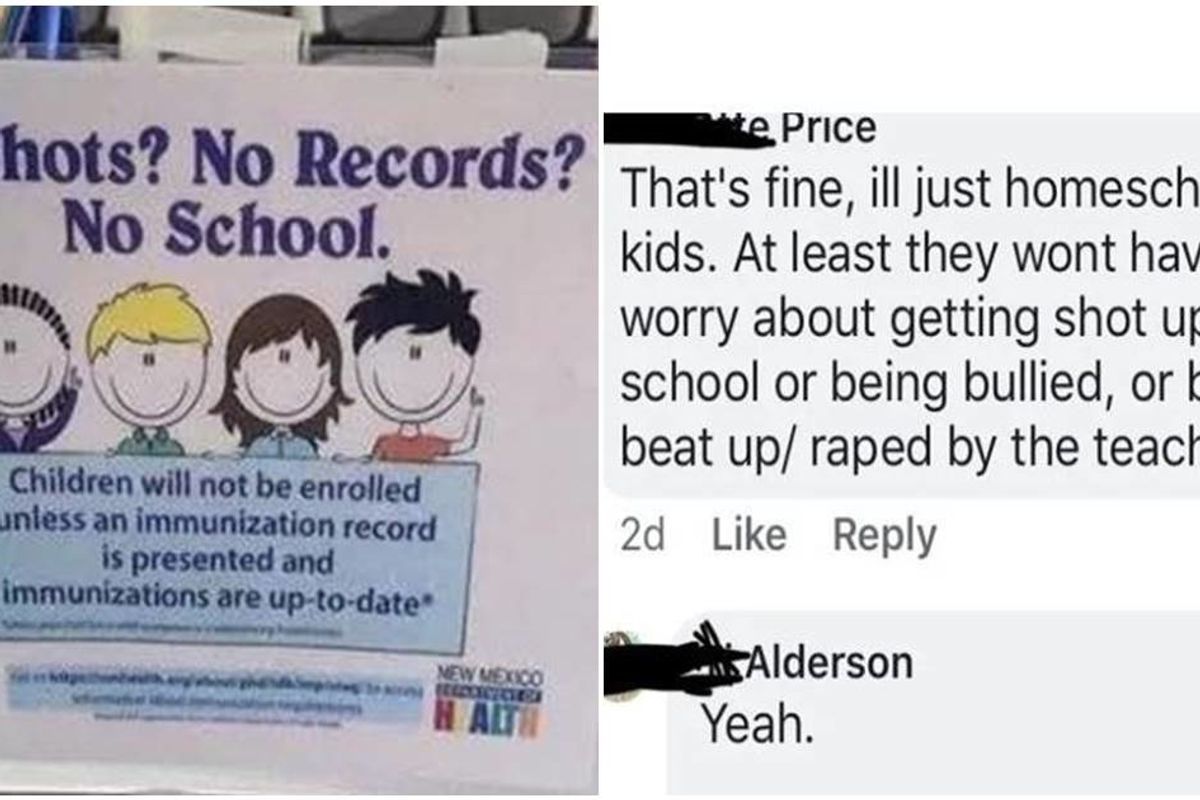 There are few more perniciously dangerous conspiracy theories being shared online than the idea that vaccines cause autism.
This has led to a decline in Americans vaccinating their children, resulting in a massive increase in measles. This year has already seen over 1,200 cases of measles, a disease that was eradicated in the U.S. nearly 20 years ago.
A 2015 Pew Research study found that 83% of Americans think the measles vaccine is safe, while 9% think it's not. Another 7% are not sure. But when you look at the polls that include parents of minors, the numbers get worse, 13% believe that the measles vaccine is unsafe.
There is zero truth to the idea that vaccines cause autism. In fact, a recent study of over 650,000 children found there was no link whatsoever.
A great example of the lack of critical thinking shown by anti-vaxxers was a recent exchange on Facebook shared to Imgur by zoezimmm.
A parent named Kenleigh at a school in New Mexico shared a photo of a sign at reads: "Children will not be enrolled unless an immunization record is presented and immunizations are up-to-date."
This angered a Facebook user who went on a senseless tirade against vaccinations.
"That's fine, I'll just homeschool my kids," she wrote. At least they won't have to worry about getting shot up in school or being bullied, or being beat up / raped by the teachers!"
To defend her anti-vaccination argument, she used a factually incorrect claim that Amish people don't vaccinate their children. She also incorrectly claimed that the MMR vaccine is ineffective and used anecdotal evidence from her and her father to claim that vaccinations are unnecessary.
She also argued that "every human in the world is entitled to their own opinion." Which is true, but doesn't mean that wildly incorrect assumptions about health should be tolerated.
She concluded her argument with a point that proves she doesn't care about facts: "It doesn't matter what you say is not going to change my mind."
While the anti-vaxxer was incorrect in her points, it must also be pointed out that some of the people who argued with her on Facebook were rude. That should never be tolerated in this type of discourse, but unfortunately, that's the world of social media.
Here's the entire exchange: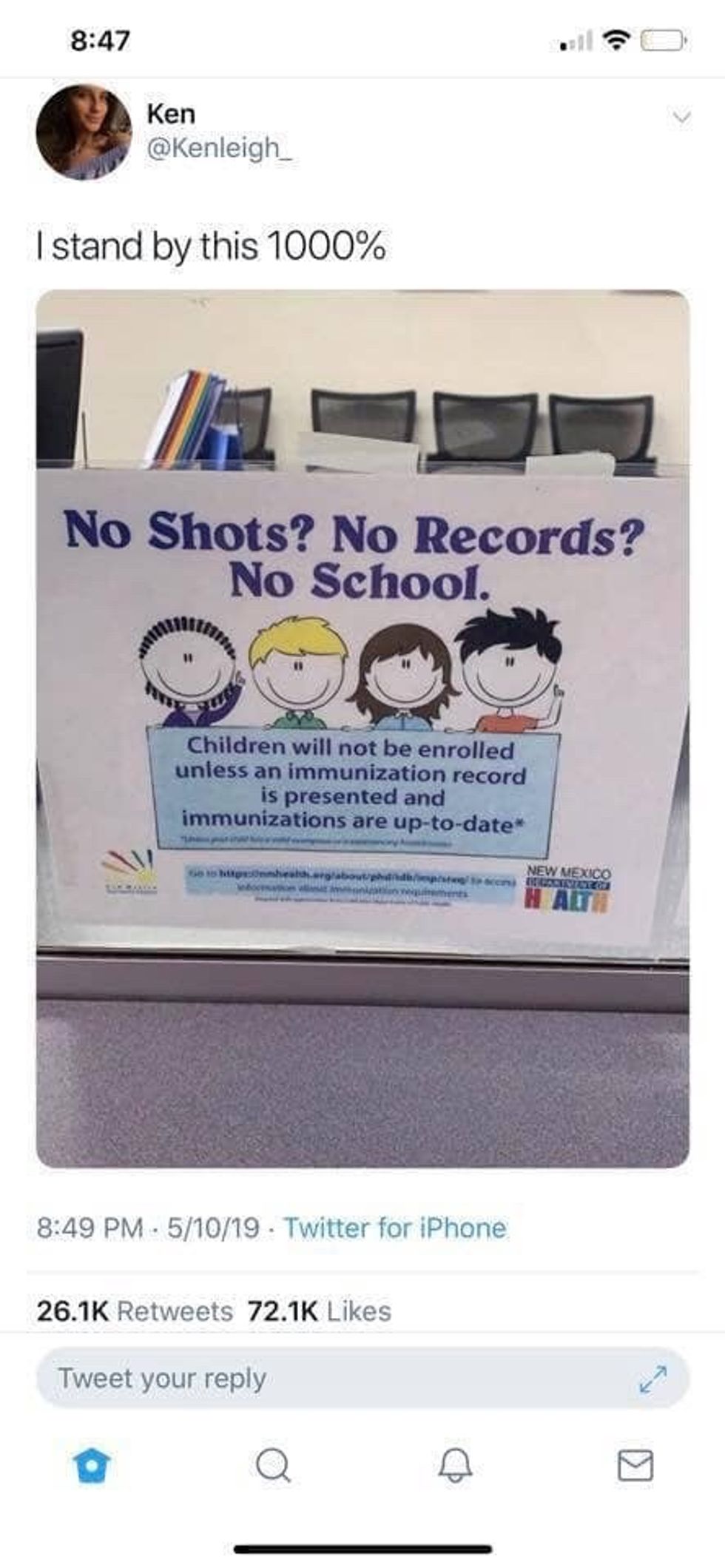 via zoezimmm / imgur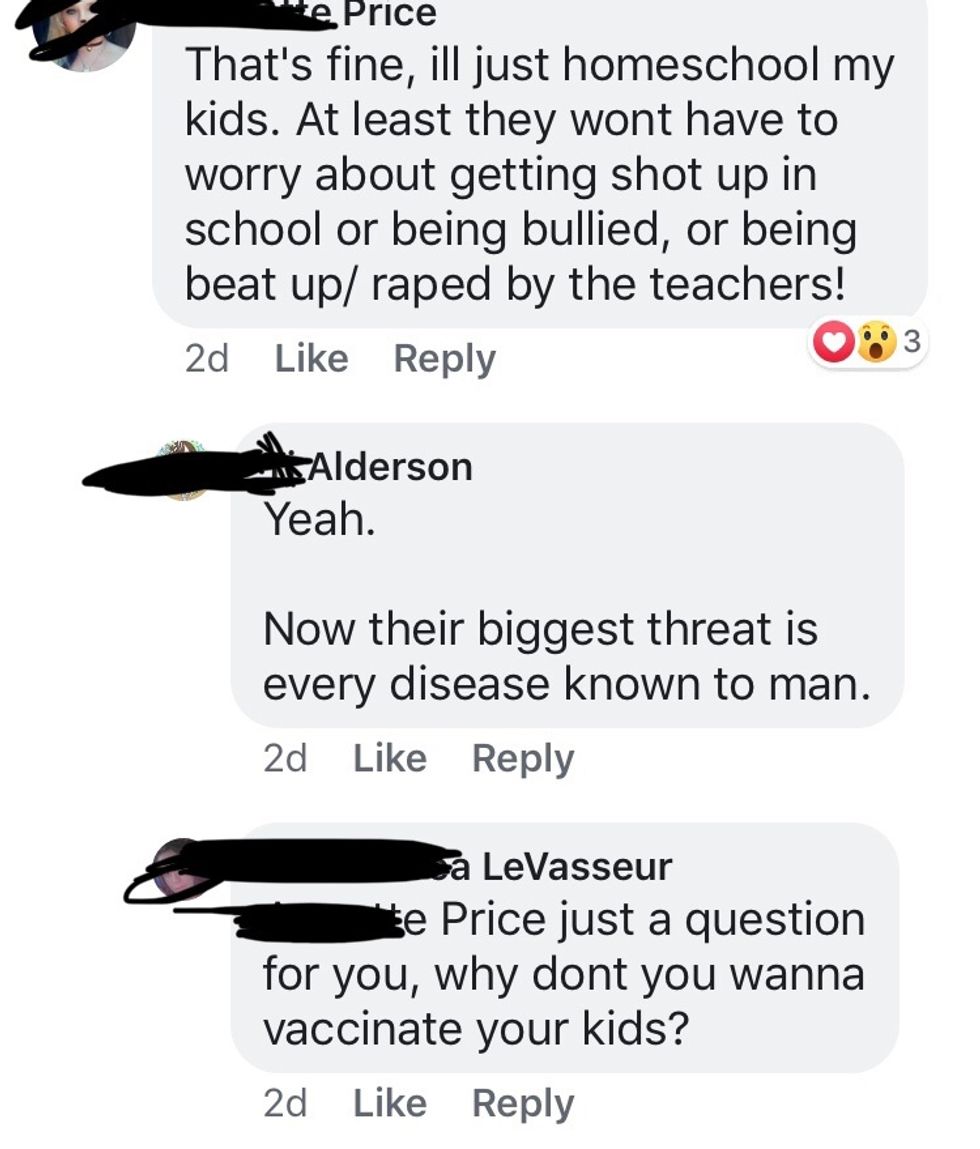 via zoezimmm / imgur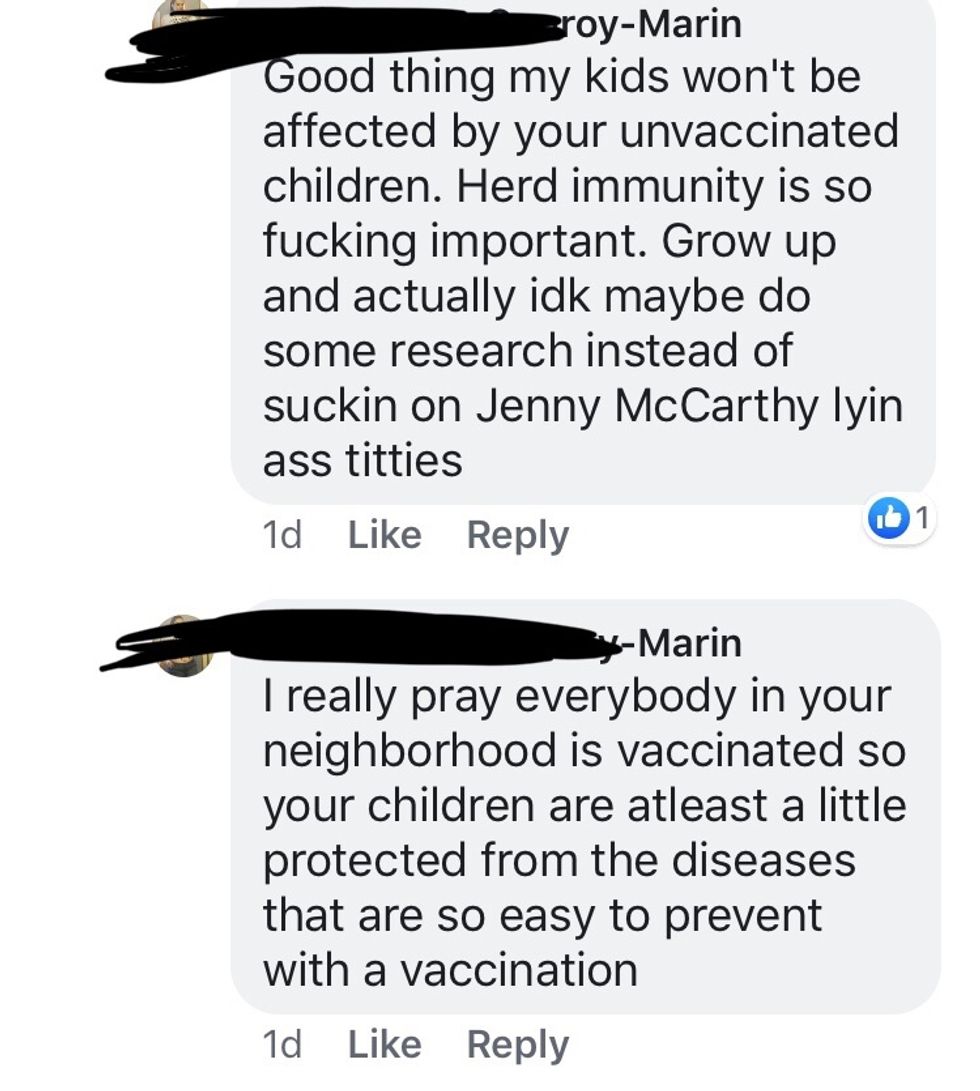 via zoezimmm / imgur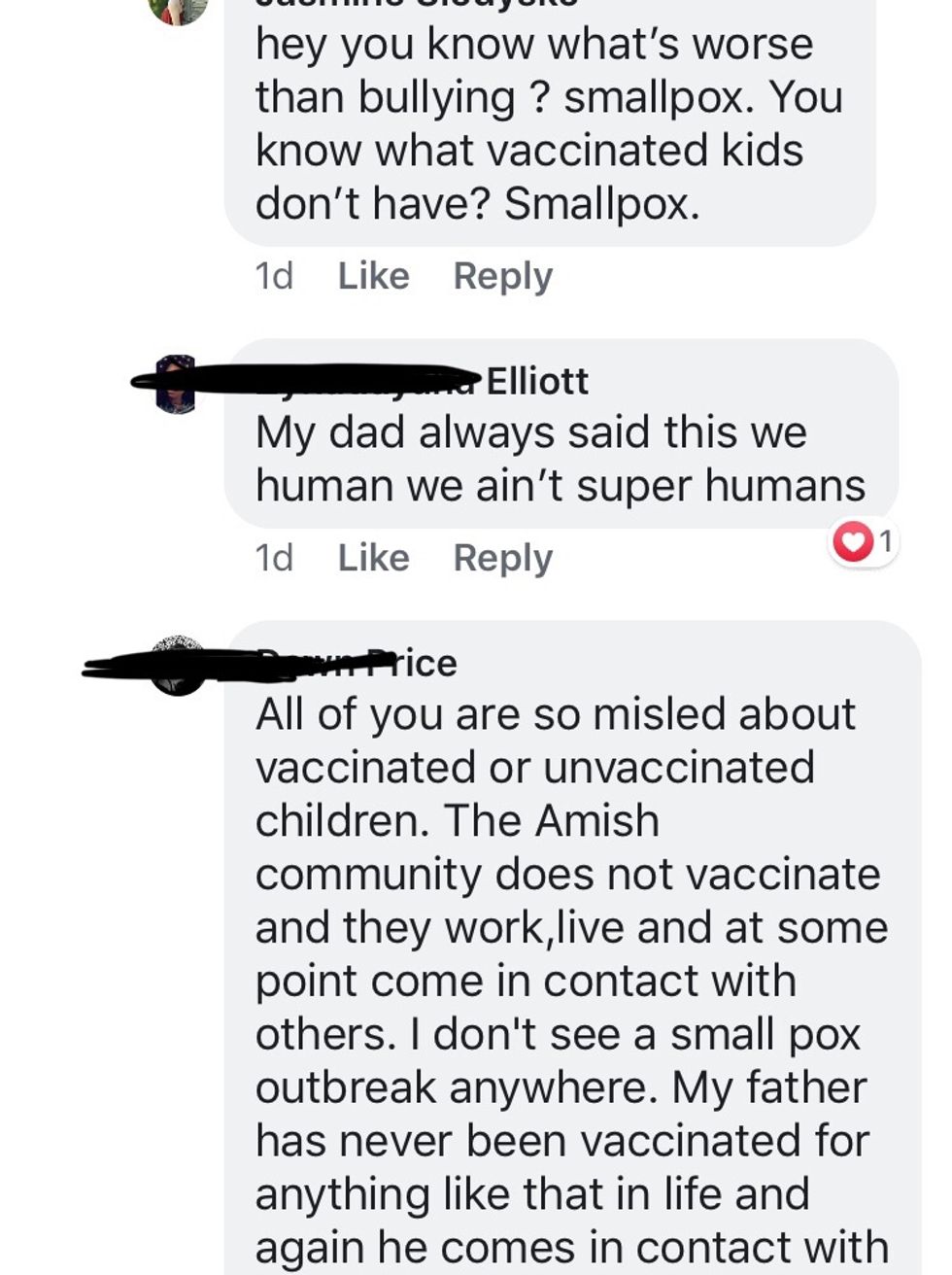 via zoezimmm / imgur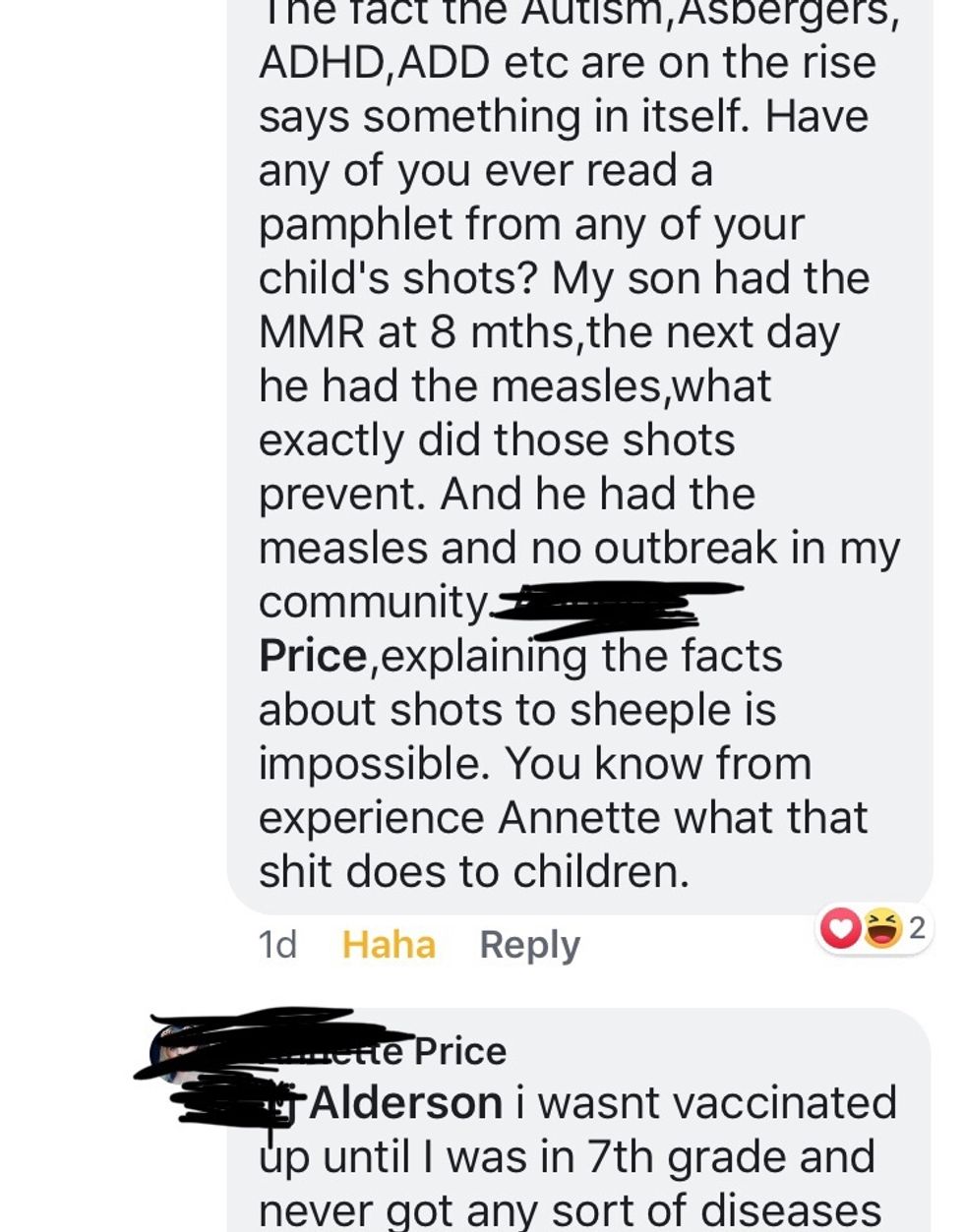 via zoezimmm / imgur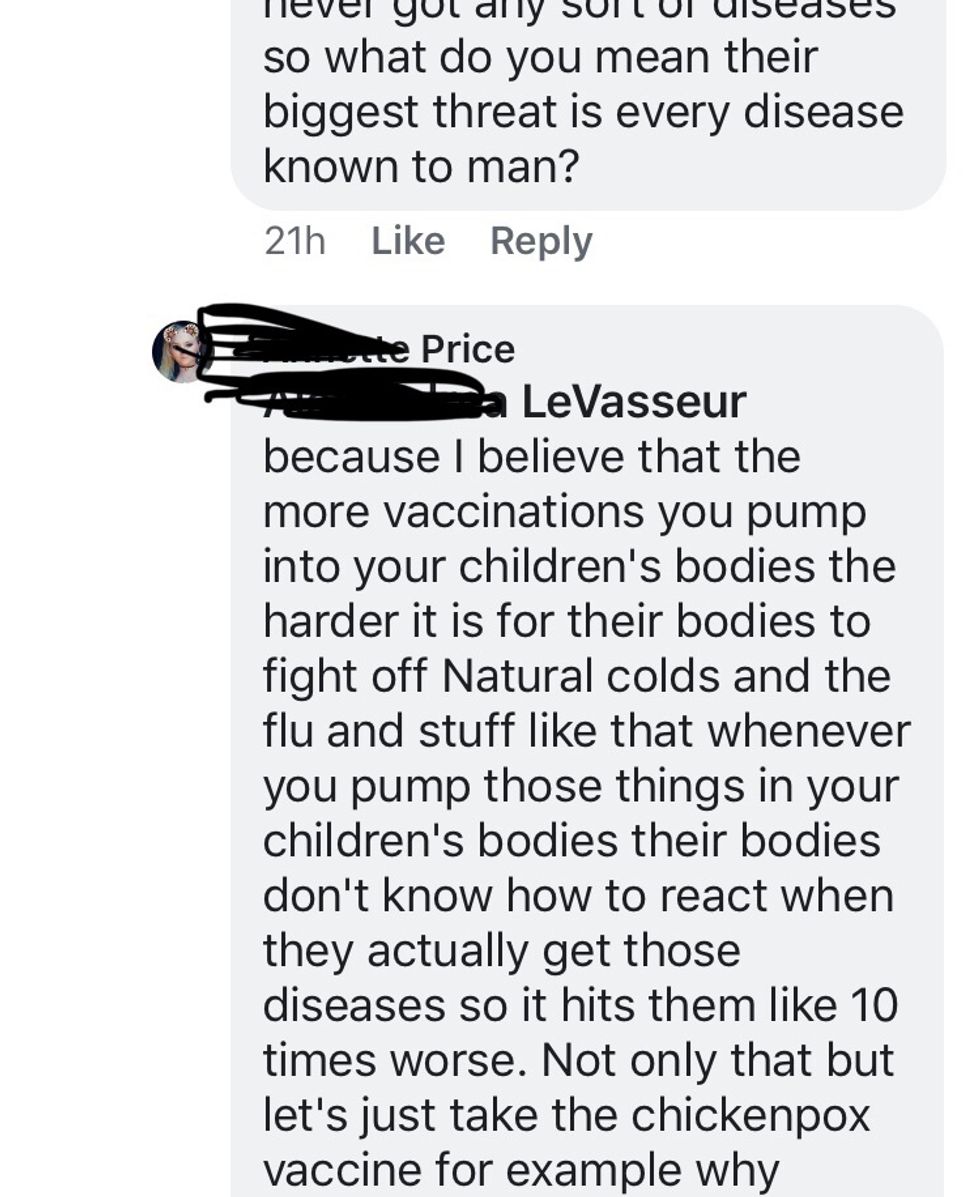 via zoezimmm / imgur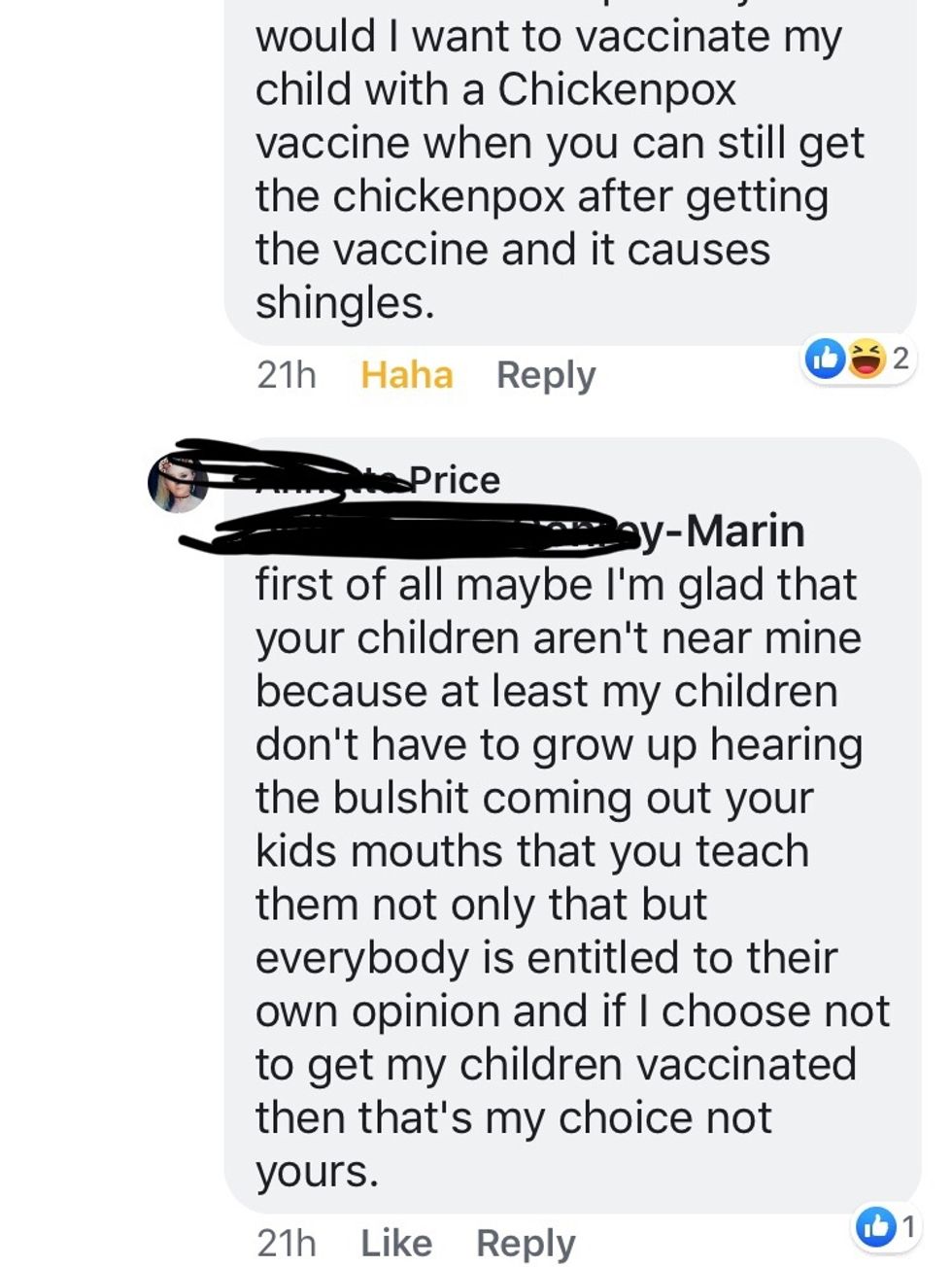 via zoezimmm / imgur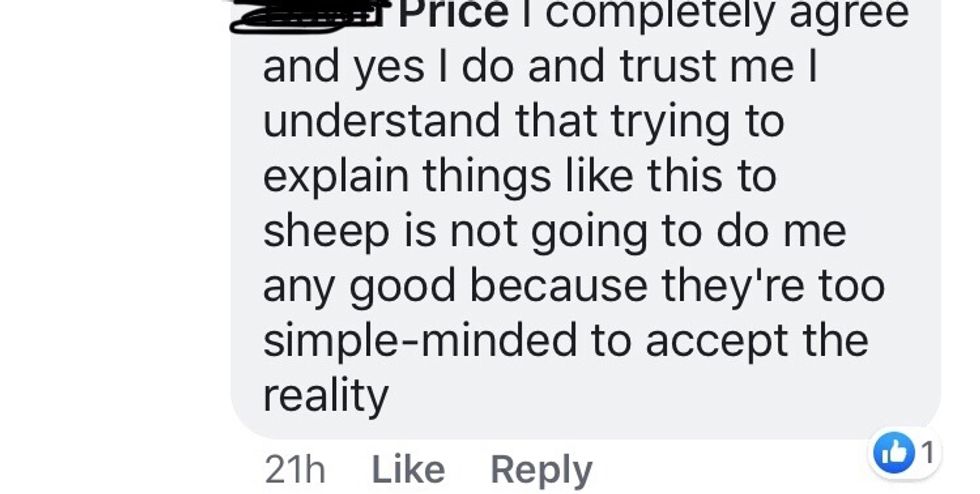 via zoezimmm / imgur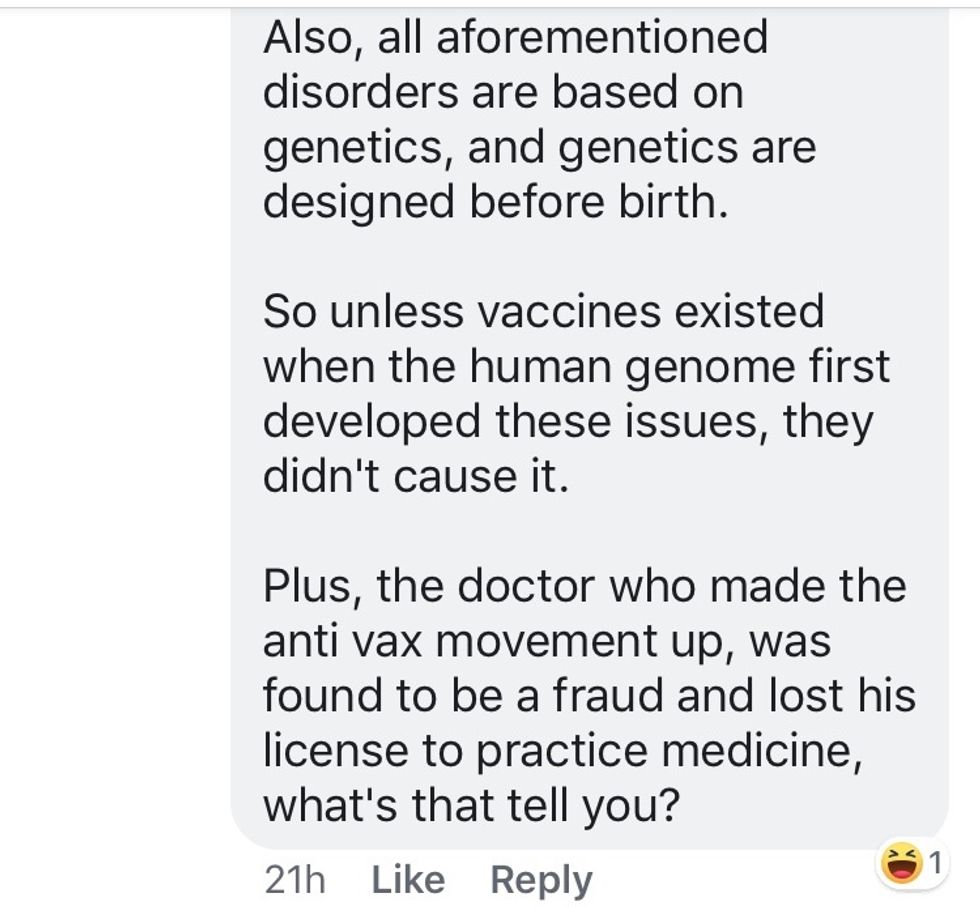 via zoezimmm / imgur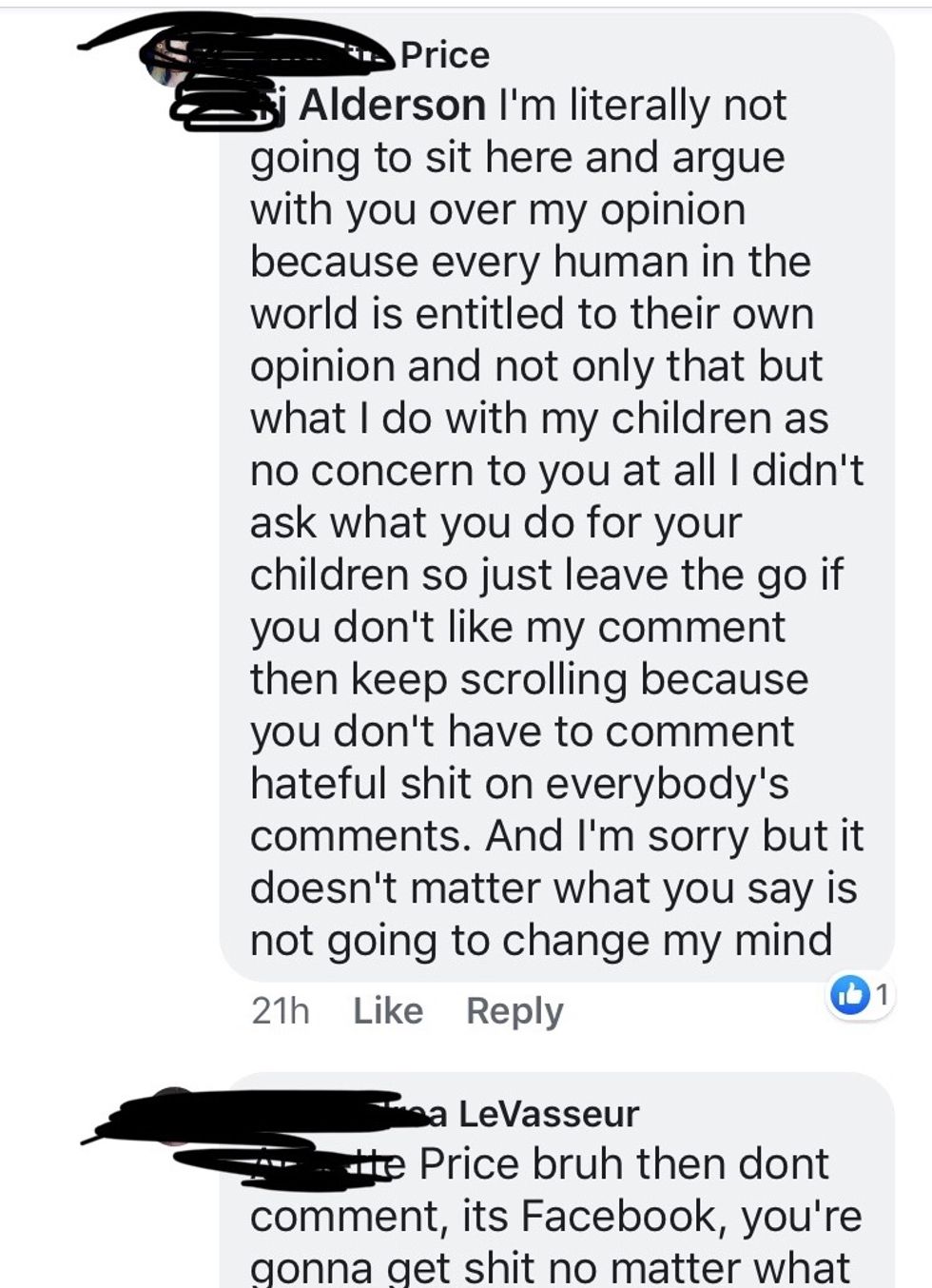 via zoezimmm / imgur
The post received a ton of responses on imgur. Here are just a few:

"'In my opinion...' 'I believe...' That's not how facts work."
"You're entitled to your opinion. And everyone else is entitled to call you a dumbass."
"'What I do with my children is no concern to you at all.' Most of the time, true. When your kid might give mine polio, not true."
"If my child can't bring peanut butter, your child shouldn't bring preventable diseases."
It's important to call out people who spread dangerous views, especially how they pertain to health, on social media. But people should do so with respect and civility.