Articles
Artist Creates Beautiful Paintings About The Relationship Between A Father and Daughter
They show the beautiful balance between tenderness and masculinity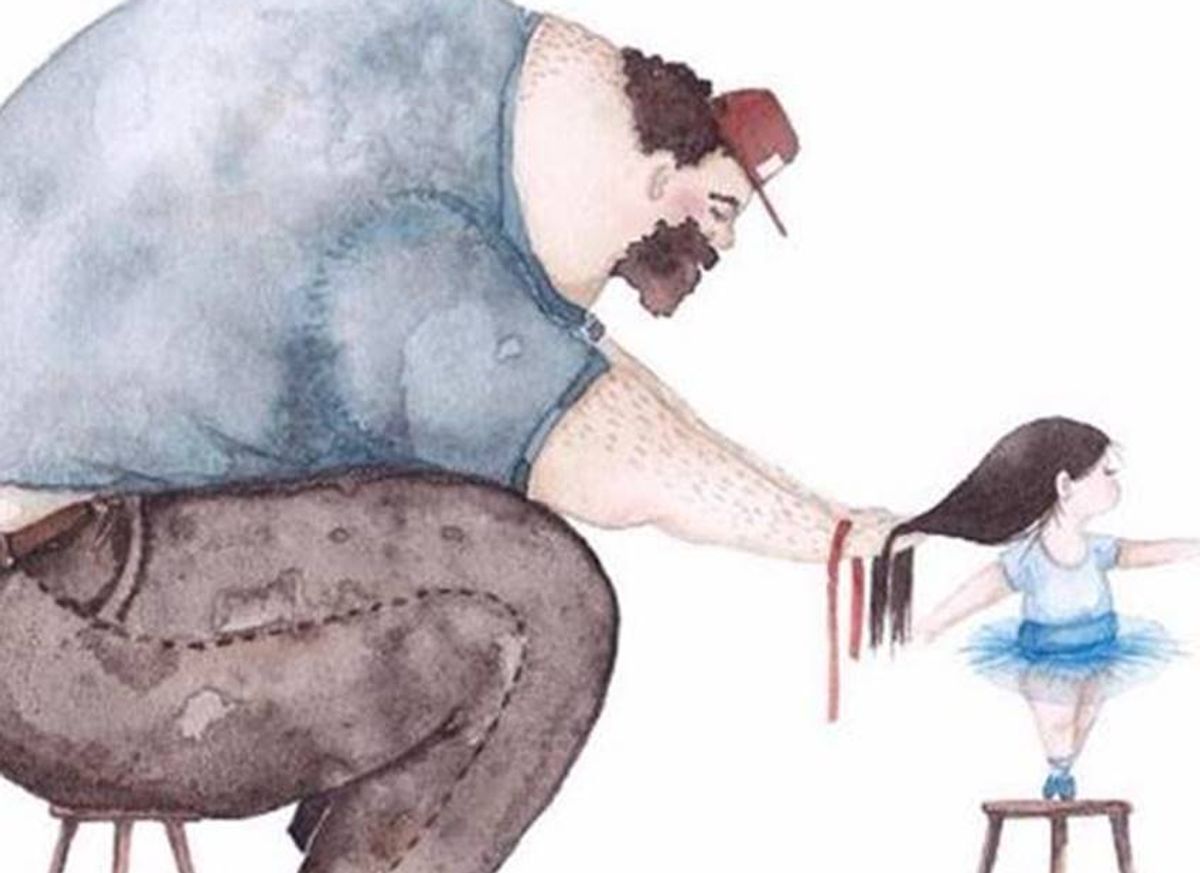 All illustrations are provided by Soosh and used with permission.
Previously, GOOD shared the story of a wonderful single dad who teaches other fathers how to style their daughters' hair. Now, we'd like to introduce you to another person bringing attention to the special relationship between fathers and daughters.

Ukrainian artist Snezhana Soosh has created a series of paintings that beautifully show this amazing bond.
"I always wanted to have a tender and loving relationship with my own father, but he didn't know how to show his love, so most of the time was distant and cold," Soosh told The Huffington Post.
---
"I was observing other fathers with their daughters and so loved each tender moment they had together. I think I drew what I lacked and very much wanted — to feel loved and protected by my big papa." Her paintings do a beautiful job at celebrating a wonderful relationship and showing the tender side of masculinity.