Infographics
The Experiential Economy: Can Money Buy Happiness?
From our winter issue, GOOD 025: The Next Big Thing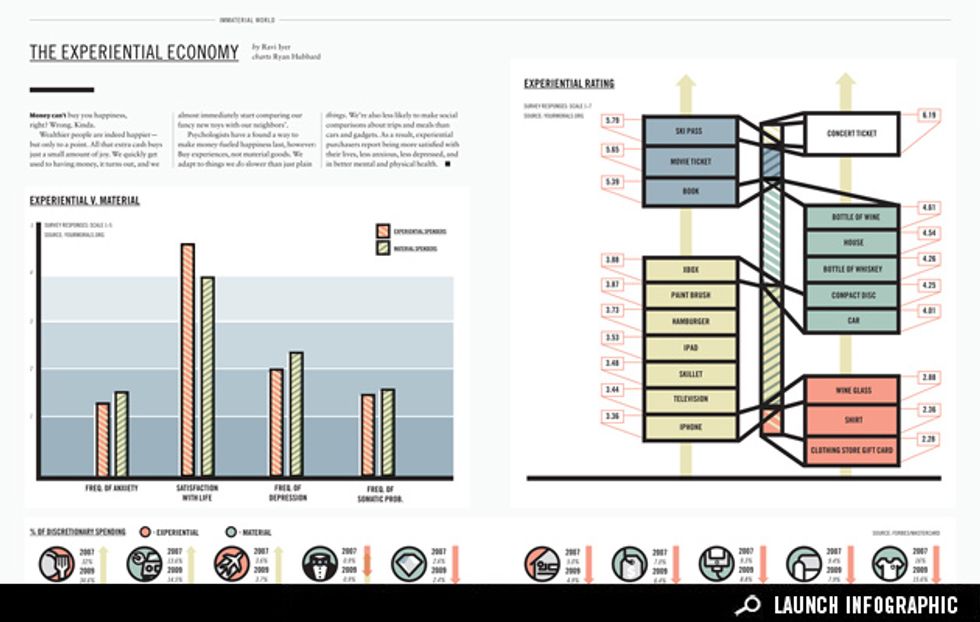 Open Infographic
Wealthier people are indeed happier—but only to a point. All that extra cash buys just a small amount of joy. We quickly get used to having money, it turns out, and we almost immediately start comparing our fancy new toys with our neighbors'.
---
Psychologists have a found a way to make money-fueled happiness last, however: Buy experiences, not material goods. We adapt to things we do slower than just plain
things. We're also less likely to make social comparisons about trips and meals than cars and gadgets. As a result, experiential purchasers report being more satisfied with their lives, less anxious, less depressed, and in better mental and physical health.