Health
The texts that say Trump is going to 'quarantine the nation' under the Stafford Act are a hoax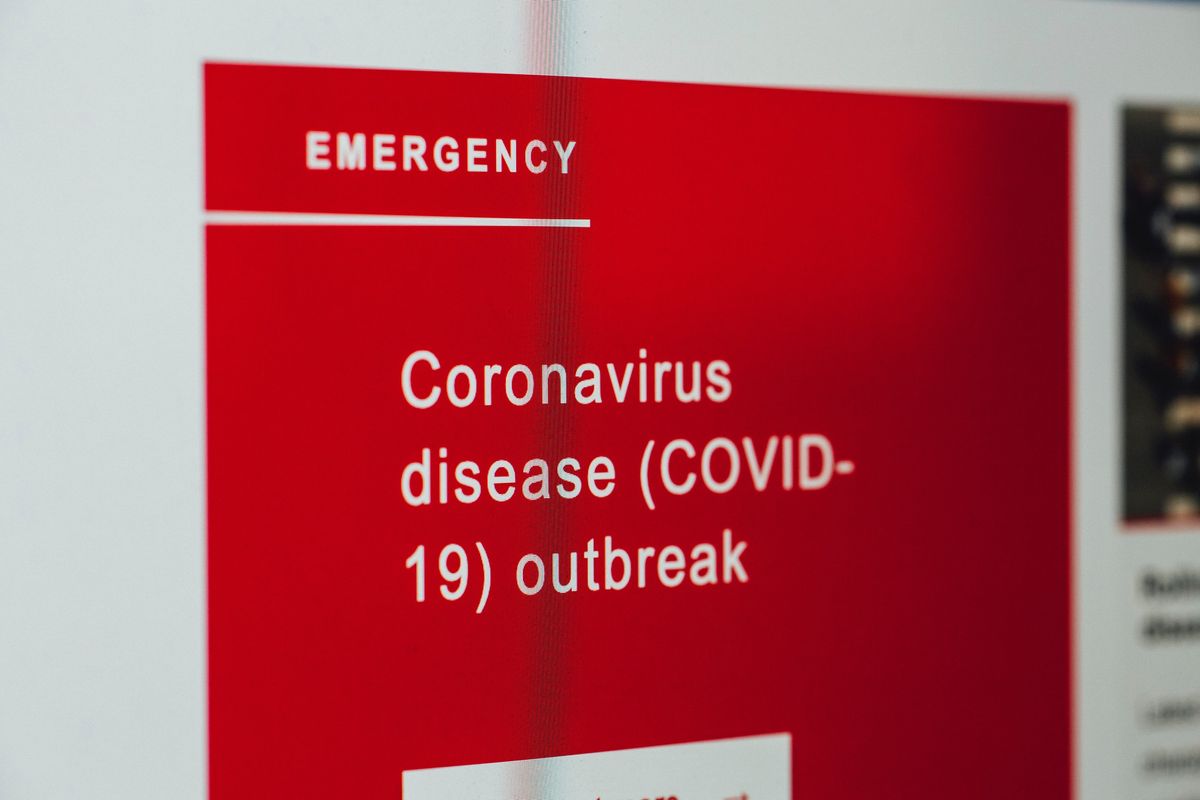 Photo by Markus Spiske/Unsplash
There is a bogus text message going around that claims President Trump is going to enact a "mandatory quarantine for the nation." It has been spread so far the National Security Council had to debunk it on Twitter.

The text in question looks similar to this: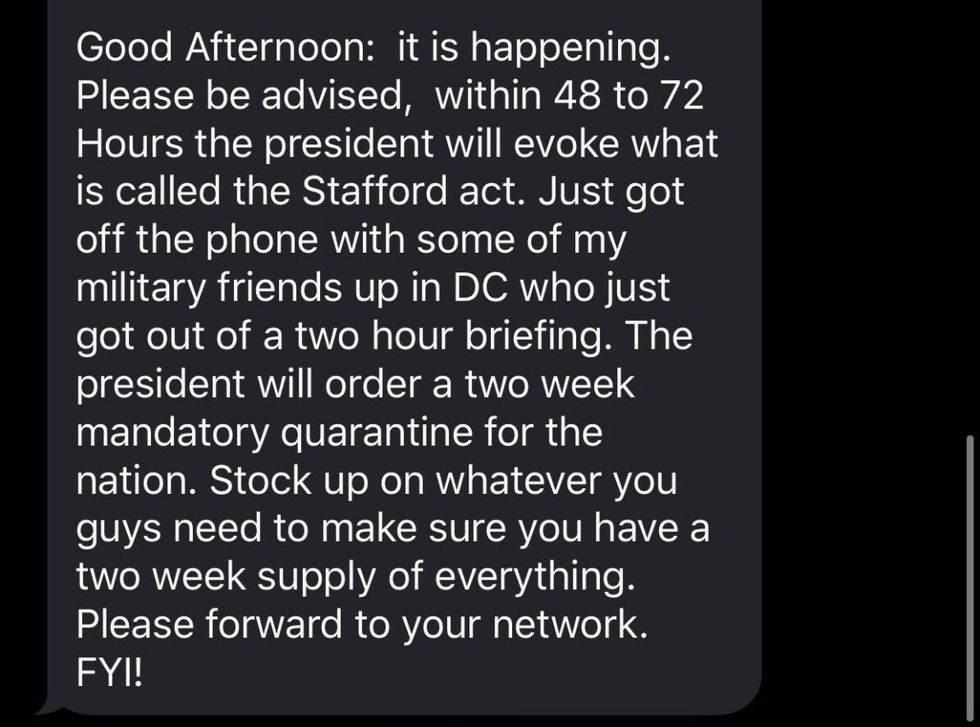 The National Security Council shut down the rumor on Twitter, saying "Text message rumors of a national quarantine are FAKE. There is no national lockdown."
---
The basic facts of the text message are incorrect. It claims that within 48 to 72 hours, Trump will enact the Stafford Act to create a quarantine. However, Trump already enacted the act on Friday, to declare a state of emergency over the coronavirus pandemic.

A declaration of a national emergency under the Stafford Act is a common occurrence. According to the Congressional Research Service, "the average number of major disasters declared per year from 1953 to 2016 was 35.8."
By declaring a national disaster, the federal government is able to unlock valuable federal resources.
"It basically cuts the red tape of Washington and allows the federal government to rapidly direct more resources at local levels needed to respond to the disaster," former Acting Homeland Security Undersecretary John Cohen said according to ABC News.
The funding can be used for anything from building hospitals to paying first-responders.
When Trump declared the emergency, he did so with his usual usual Trumpian exaggeration, which could lead some to fear presidential overreach during the crisis.
"We have very strong emergency powers under the Stafford Act," Trump said. "I have it memorized, practically, as to the powers in that act. And if I need to do something, I'll do it. I have the right to do a lot of things that people don't even know about."
The good news is that it's easy to find out what's in the Stafford Act and it doesn't allow the president to quarantine the entire nation.
According to FEMA, the Stafford Act requires the president to defer to governors, saying, "all requests for a declaration by the President that a major disaster exists shall be made by the Governor of the affected State."
If Trump did attempt to declare a national quarantine it's likely to be unconstitutional. The Constitution places limits on the federal government's ability to protect the safety of individuals living inside the country, unless they cross a state border in doing so.
During these stressful times, it's important to stay vigilant not only about our health but about staying informed. There's a lot of false information being spread about the virus on social media, it's all of our jobs to stop rumors and only share information we know to be true.