The Planet
18 of the best signs from New York's Climate Strike march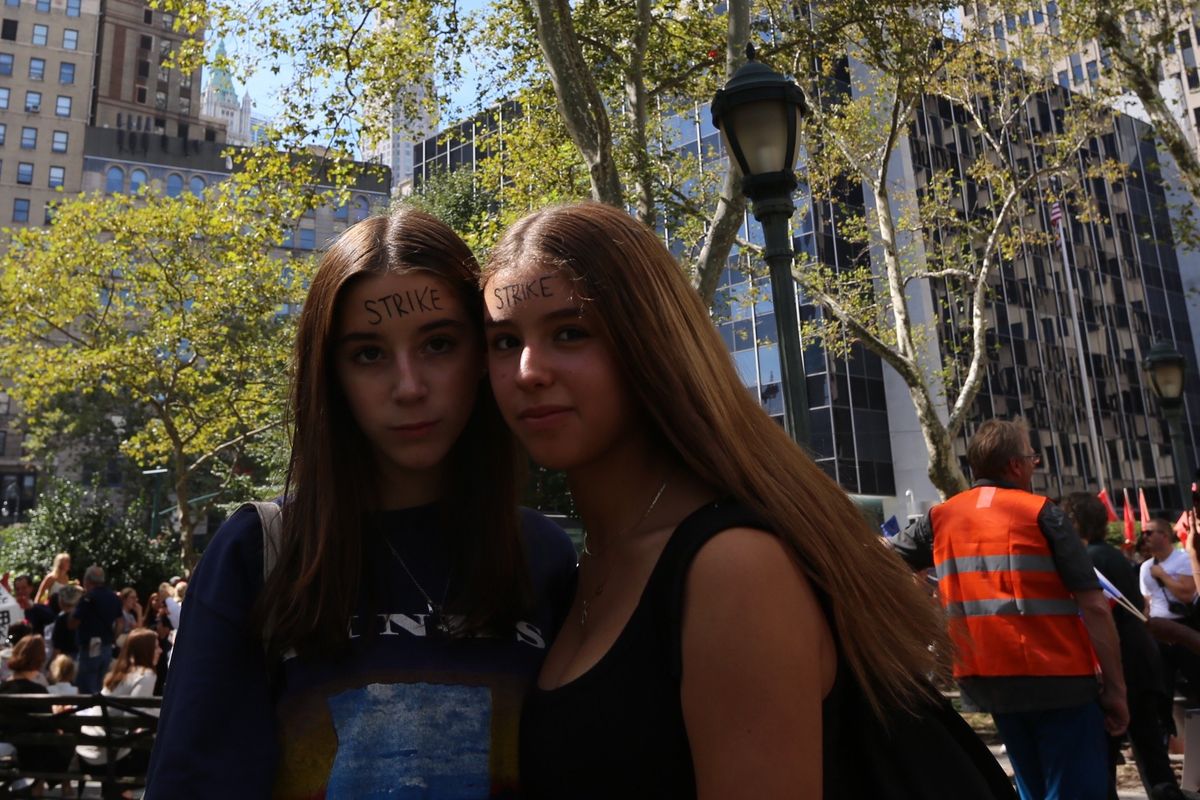 Millions of people in over 150 countries across the globe marched for lawmakers and corporations to take action to help stop climate change on Friday, September 20.

The Climate Strikes were organized by children around the world as an extension of the of the "Fridays for Future" campaign. Students have been walking out of classrooms on Fridays to speak out about political inaction surrounding the climate crisis.
"We need to act right now to stop burning fossil fuels and ensure a rapid energy revolution with equity, reparations and climate justice at its heart," organizers say.
There's no doubt the visual images from the marches send a powerful message to those on the ground but especially those watching from around the world. GOOD's own Gabriel Reilich was on the scene for the largest of the Climate Strikes. Here are 18 of the best signs from the Climate Strike march in New York City.

---
Here's what it looked like in major cities across the globe.