Culture
After 105 years, Cleveland is finally dropping 'Indians' for a new name. Here are the best suggestions.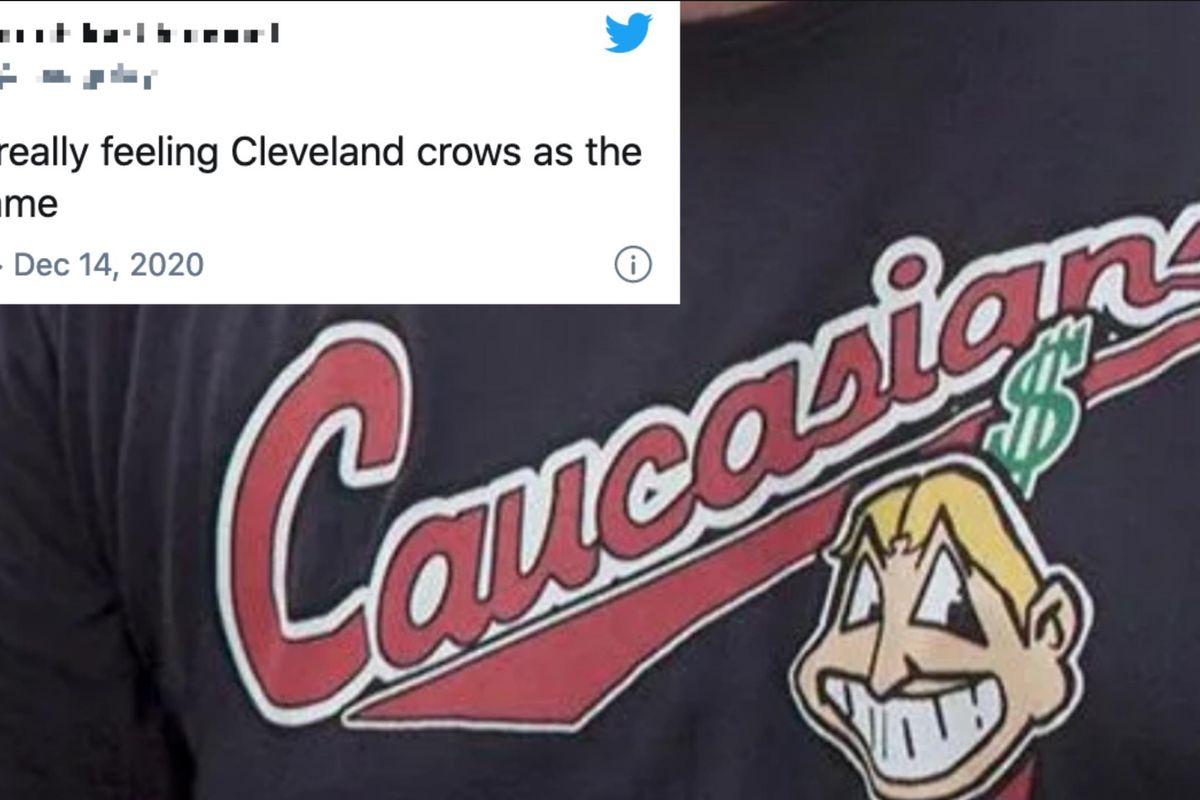 After years of protests from Native American groups and baseball fans, the Cleveland Indians are looking to change the franchise's name.

According to a report by The New York Times, an insider said the Indians plan to keep the name and uniform through 2021 and then rebrand in 2022. Two others say the team plans on "moving forward without a replacement name then coming up with a new name in consultation with the public."
The move comes a year after the team began phasing out its mascot, Chief Wahoo, an over-the-top, large-nosed Native American stereotype.
---
Indians should quit hedging, retire Chief Wahoo completely - https://t.co/4p3FFud0OR https://t.co/cGu58BKwZH

— Balls and Bells (@Balls and Bells) 1607918308.0
The team has been known as the Indians since 1915 when its name was changed to pay homage to a former Native American player, Louis Sockalexis, who played for the team in the late 1800s when it was known as The Spiders.

Cleveland's decision comes after the Washington Redskins temporarily changed their name to the Washington Football Team after a deluge of pressure from activists, football fans, and corporate sponsors, including FedEx, Pepsi, and Nike.
The Washington Football Team has yet to announce a new name.
Cleveland's name change was criticized by President Trump who attempted to turn it into another battle in the culture wars.
"Oh no!" Trump tweeted. "What is going on? This is not good news, even for 'Indians'. Cancel culture at work!"
Oh no! What is going on? This is not good news, even for "Indians". Cancel culture at work! https://t.co/d1l0C9g6Pd

— Donald J. Trump (@Donald J. Trump) 1607917182.0
So now, the big question is, what do we call Cleveland's baseball team next? One of the most common suggestions made on social media is a name that has some connection to the city's history as a birthplace of rock 'n roll.

Rock 'n roll, a music genre created by African-Americans, partly took hold among white audiences due to the work of Alan Freed, a DJ who spun rock records out of Cleveland in the '50s.
Freed is also credited with staging the first rock 'n roll concert in Cleveland in 1952.
Cleveland Rockers (or Rocks)
One of Cleveland's major attractions is the Rock 'n Roll Hall of Fame, which celebrates the history of the genre. This was also the name of the city's WNBA team from 1997 until 2003.
The team could choose "Rockers'' or "Rocks" referencing the 1979 Ian Hunter song that has become a de facto anthem for the city. A 1997 cover version by The Presidents of the United States of America was used as the theme for "The Drew Carey Show," a sitcom set in Cleveland.
Also, it's kinda cool to have a team with a verb for a name.
The baseball team formerly known as the #ClevelandIndians should officially change their name to the… https://t.co/bNYPRvpVLl

— 🖕The Holy Fucking Church🖕 (@🖕The Holy Fucking Church🖕) 1607969506.0
Cleveland Spiders

Some fans are asking the team to return to its roots, renaming them the Spiders. The team was known as the Spiders from 1887 to 1899. It's believed it earned that name due to its players' spindly arms and legs.
Plus, a spider is a pretty badass team name. A team can do a lot of cool things with having such a fear-inspiring mascot.
C'mon #clevelandindians it's obvious. #ClevelandSpiders https://t.co/4rfunpMZo4

— DefinitelyABot (@DefinitelyABot) 1607969223.0
I have to admit the Cleveland Spiders hat, logo and uniform are pretty badass. #clevelandindians #clevelandspiders… https://t.co/GofHBFnIa0

— J M (@J M) 1607911238.0
Cleveland Wild Things

One of the most memorable characters in the 1989 comedy classic "Major League" was Indians' pitcher Rick "Wild Thing" Vaughn, played by Charlie Sheen. Sheen's character is a convicted felon with a wacky haircut who throws in the 90s but has terrible control.
One of the most memorable scenes in the film is Sheen taking the mound with the entire crowd singing The Troggs' 1966 hit, "Wild Thing."
@LaDodgersTalk The Cleveland Wild Things https://t.co/E4XJZ67KRF

— Gregory Goodman (@Gregory Goodman) 1607915015.0
Cleveland Commodores (Or Hazards)
Commodore Oliver Hazard Perry (a distant relation to the writer of this article) is known as the "Hero of Lake Erie" for his efforts to thwart the British during the War of 1812. He would receive a Congressional Gold Medal and Thanks of Congress for his valiant efforts.
Cleveland's ballpark, Progressive Field, sits about a mile from the shores of Lake Erie.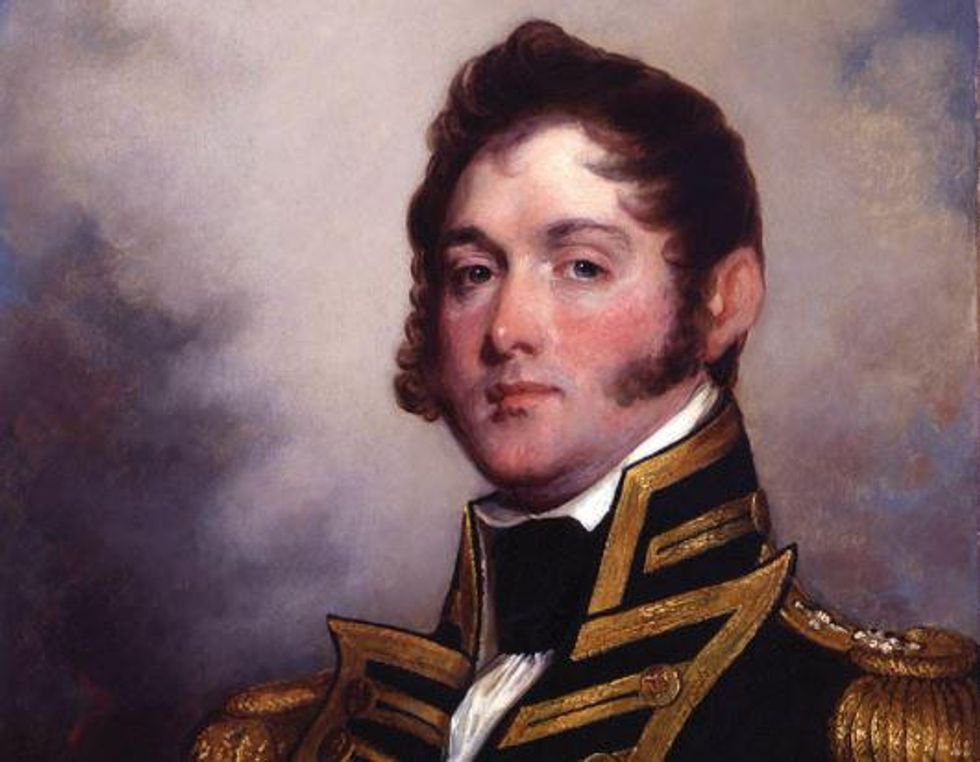 Oliver Hazard Perryvia Wikipedia
Cleveland Crows
Alliteration is always great when it comes to sports teams, and Cleveland Crows just sounds great. Dayn Perry from CBS Sports notes there is an abundance of crows in the area as well. "Straight from the pages of the Ralph Perkins II Wildlife Center & Woods Garden of the Cleveland Museum of Natural History we learn that, 'American Crows are abundant in Ohio …'" he writes. "Hills be shaken: There are crows in Ohio. So, so fitting. GO CROWS! CAW! CAW! CAW! CAW, CAW, CAW, CAW!"
Cleveland Lakers (or Great Lakers)

Funny enough, Los Angeles' world champion basketball team is known as the Lakers, but the city isn't known for having any geographically significant lakes. Beaches, yes. Lakes, no. However, Cleveland is situated on Lake Erie, one of the Great Lakes.
Spurned Cleveland Cavaliers fans upset that LeBron James left them for sunny Los Angeles, can take some pride in calling their team the Great Lakers, which is of course, better than being just a Laker.
@LaDodgersTalk since the city's on Lake Erie...go with the Cleveland Lakers 😏

— Kurt B. (@Kurt B.) 1607915871.0
Cleveland Bone Thugs

Ok, this one is a long shot, but although Cleveland is known for its rock 'n roll history, you can't sleep on the greatness of the '90s R&B / hip-hop combo that came from the area, Bone Thugs 'n Harmony.
@LaDodgersTalk Cleveland Bone Thugs

— chris frosaker (@chris frosaker) 1607920770.0