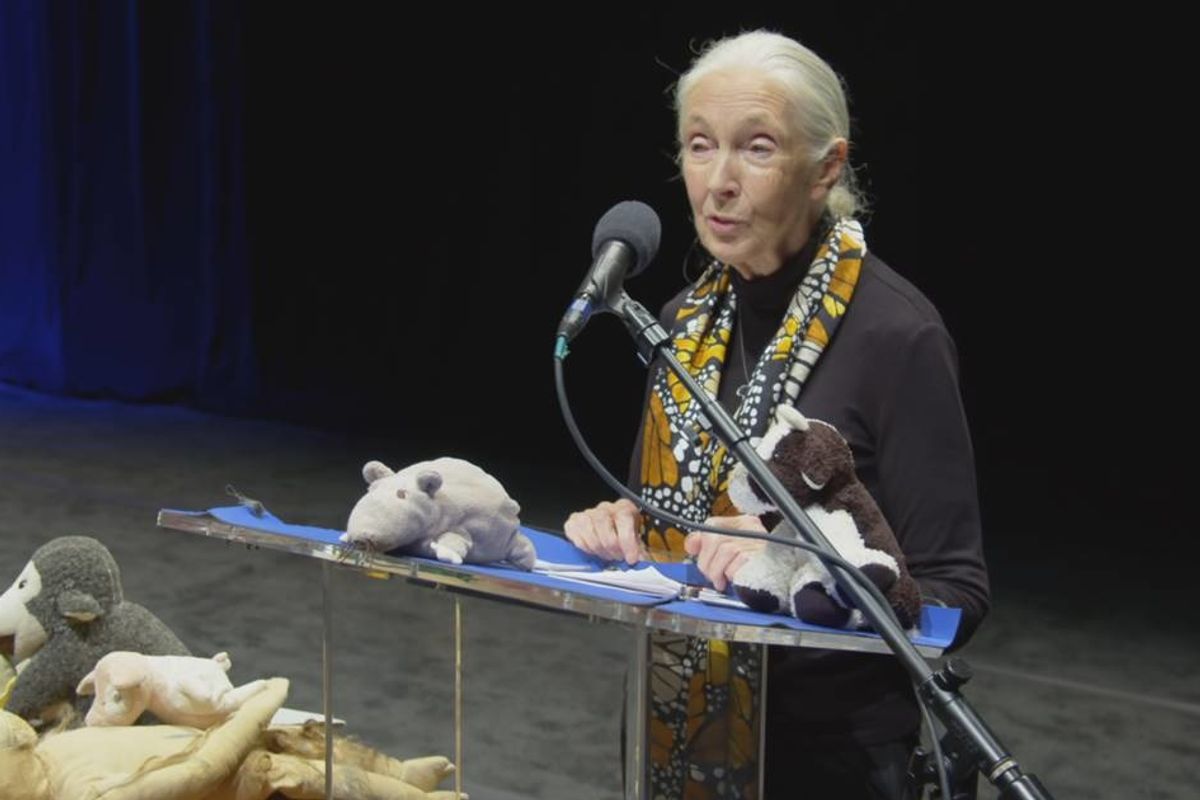 via National Geographic
Earth Day is a time to reflect on where we've been, where we are, and where we're going. There is no better way than by following the life of 86-year-old world icon, Dr. Jane Goodall

National Geographic is commemorating Earth Day with the premiere of Jane Goodall: The Hope, a two-hour documentary that covers the vast legacy of Dr. Goodall's decades of research and advocacy work for chimpanzees.
The documentary covers her groundbreaking research in the '60s when she studied chimpanzees up-close in Tanzania. Her observations would change not only how see chimpanzees, but ourselves as humans.
---
It also documents Goodall's journey from scientist to activist in the '80s. In her second phase of life, she created unlikely partnerships to rescue captive chimpanzees and protect their natural habitat.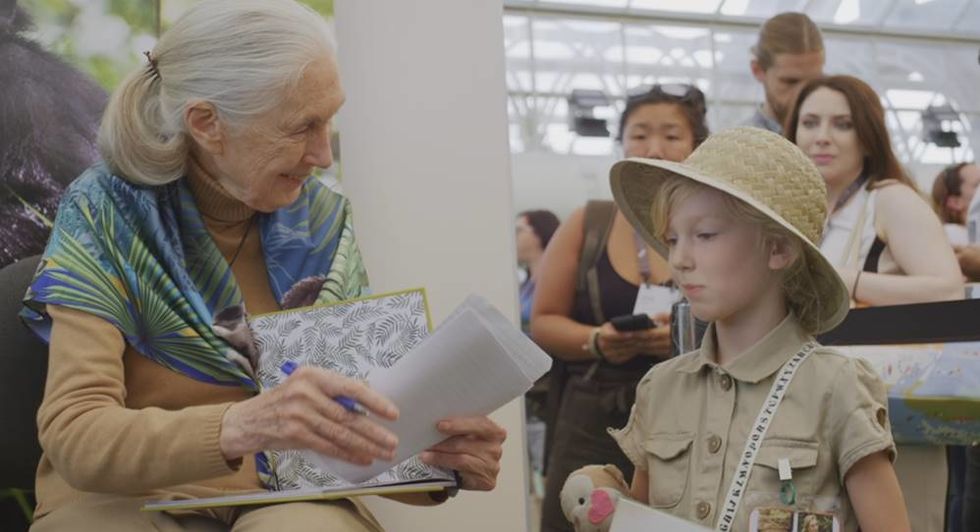 via National Geographic
Jane Goodall: The Hope details the important work that she is doing now as she tours the world to spread a positive message in a world being ravaged by climate change.

National Geographic's beautiful documentary also looks to the future with Goodall's Roots 'n Shoots program. Through Roots 'n Shoots, tens of thousands of children in 100 countries are working together to make the world a better place.
"When I'm gone, there are hundreds and hundreds of young people around the world and already they are taking over," Goodall says in the documentary.
Jane Goodall: The Hope premieres Wednesday, April 22, at 9/8c on National Geographic and Nat Geo WILD.
Jane Goodall: The Hope – Trailer | National Geographicwww.youtube.com