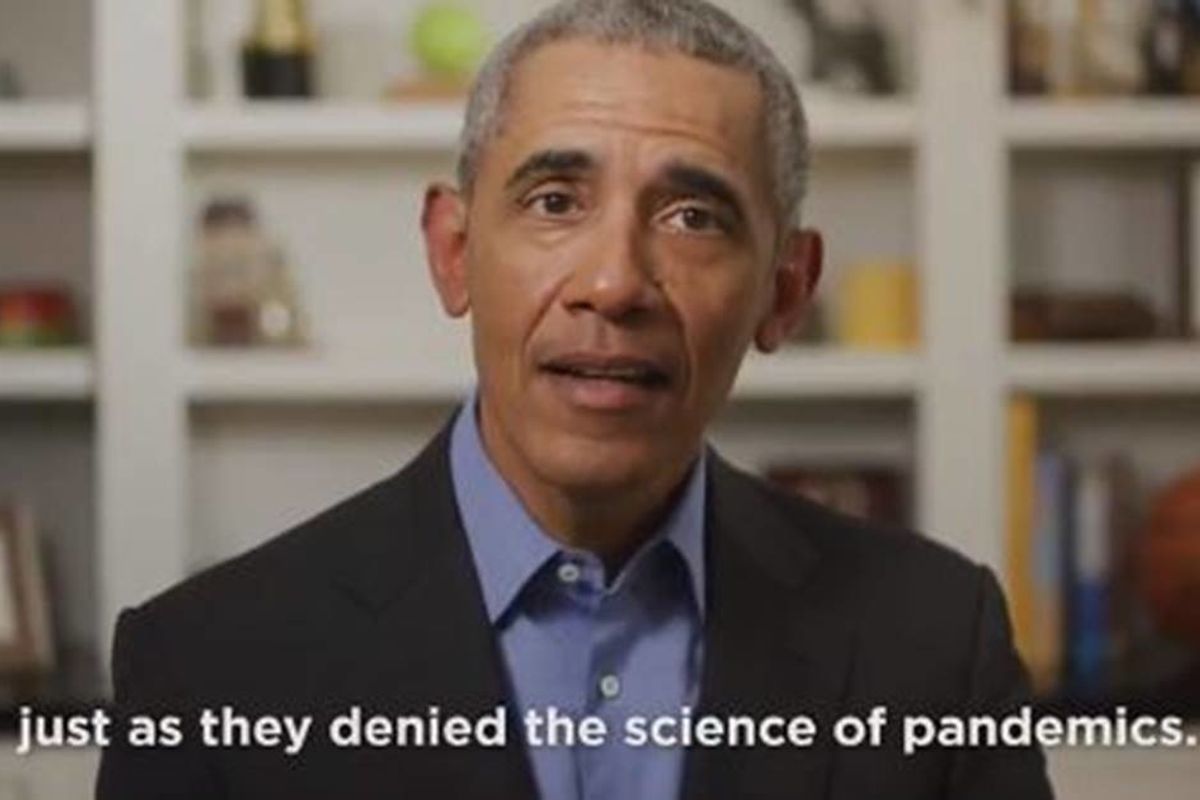 via Joe Biden / YouTube
Former President Barack Obama endorsed his former vice president Joe Biden for president in a passionate 12-minute video.
"I believe Joe has all the qualities we need in a president right now," he said.
In the address, Obama provided soothing words for all Americans suffering through the COVID-19 pandemic saying, "Michelle and I hope that your families are safe and well."

---
President Barack Obama endorses Joe Biden For Presidentwww.youtube.com
He also praised Biden's rival in the 2020 campaign, former Democratic presidential candidate Bernie Sanders calling him a "man who has devoted his life to giving voice to working people's hopes, dreams, and frustrations."
Obama outlined the importance of the 2020 election by taking jabs at the Trump Administration and GOP-led Senate. "Repeatedly, they've disregarded American principals of rule of law and voting rights, and transparency," Obama said.
The most pointed criticism came of the Trump administration's handling of healthcare and COVID-19 pandemic. "They've shown themselves willing to kick millions off their health insurance and eliminate pre-existing condition protections for millions more, even in the middle of this public health crisis."
"[They've] denied the science of climate change just as they have the science of pandemics," he added.
He finished the address with a pledge: "I will see you on the campaign trail as soon as I can."