Health
Dick's CEO reveals he destroyed $5 million worth of assault weapons after storewide ban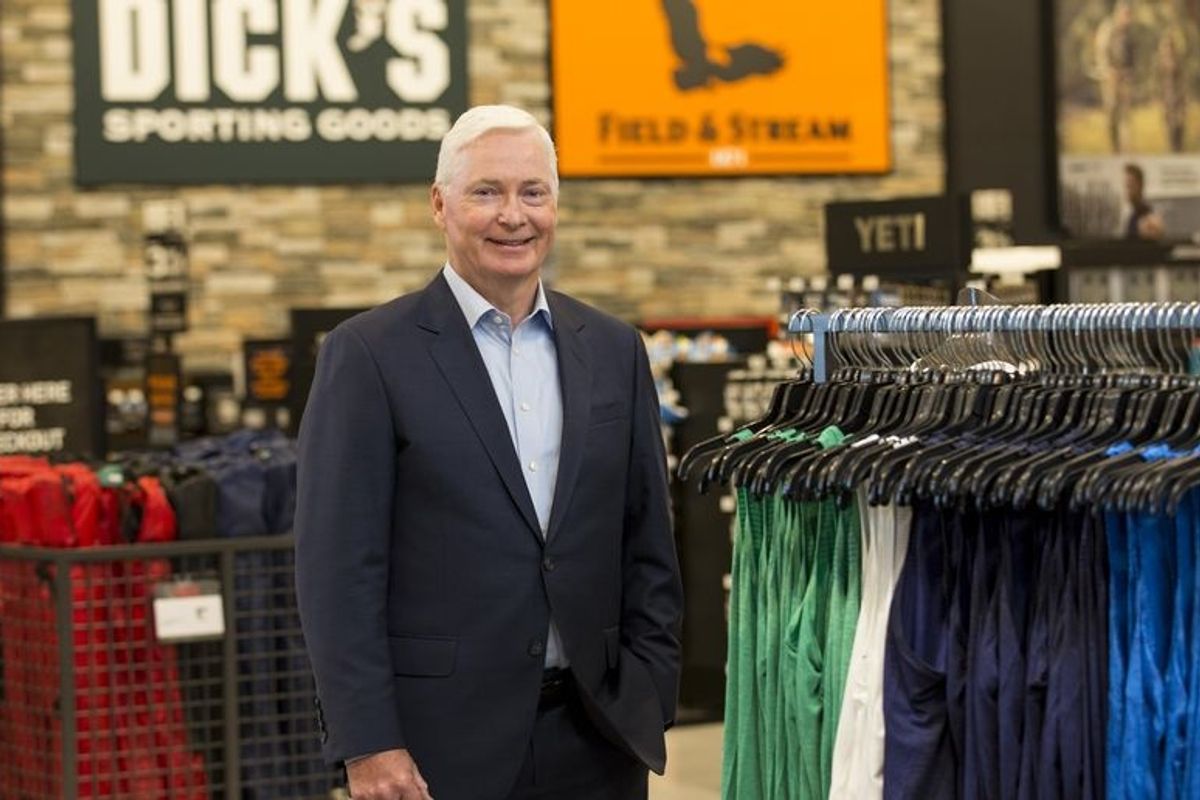 One of the biggest obstacles to getting assault weapons banned in the United States is the amount of money they generate.

There were around 10 million guns manufactured in the U.S. in 2016 of which around 2 million were semiautomatic, assault-style weapons. According to the National Shooting Sports Foundation, the firearms industry's trade association, the U.S. industry's total economic impact in 2016 alone was $51 billion.
In 2016, the NRA gave over $50 million to buy support from lawmakers. When one considers the tens of millions of dollars spent on commerce and corruption, it's no wonder gun control advocates have an uphill battle.
That, of course, assumes that money can control just about anyone in the equation. However, there are a few brave souls who actually value human life over profit.
---
One CEO stood up and put his money were his mouth is, even though it cost his business an estimated $250 million, is Ed Stack, CEO of Dick's Sporting Goods.
Dick's Sporting Good's C.E.O. Ed Stack on permanently removing all assault-style rifles from stores- "To think about the loss and the grief that those kids and those parents had, we said, 'We need to do something, and we're taking these guns out of all of our stores permanently." pic.twitter.com/PvoG9unnqL
— Matt Keller (@MattKellerABC7) February 28, 2018
After a gunman killed 17 people at Marjory Stoneman Douglas High School in Parkland, Florida, on Feb. 14, 2018, Dick's stopped selling assault-style rifles at all 729 of its namesake stores and subsidiaries across 47 states in the U.S.
It also announced it would not sell any firearms to people under the age of 21.
That announcement came after it had stopped selling assault-style rifles at its namesake stores in 2012 after the Sandy Hook shooting.
While announcing the ban, Dick's stepped its toes into the political debate by imploring elected officials to enact common sense gun reform by passing the following regulations:

— Ban assault-style firearms
— Raise the minimum age to purchase firearms to 21
— Ban high capacity magazines and bump stocks
— Require universal background checks that include relevant mental health information and previous interactions with the law
— Ensure a complete universal database of those banned from buying firearms
— Close the private sale and gun show loophole that waives the necessity of background checks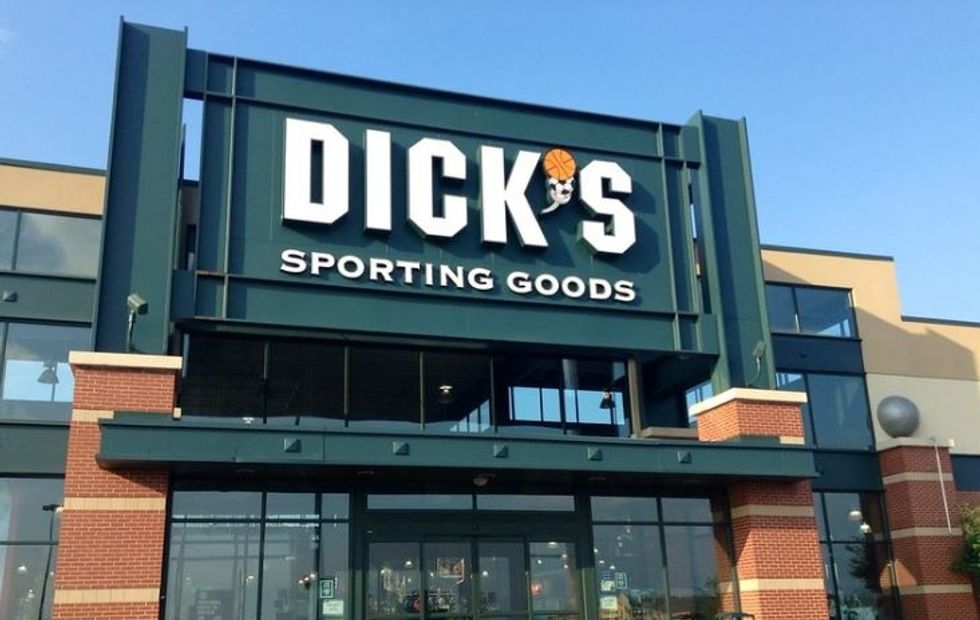 via Mike Mozart / Flickr
The decision was partly inspired by the ugly truth that Dick's sold a shotgun to the Parkland shooter three months before the massacre, although it wasn't used at the shooting.

"We did everything by the book. We did everything that the law required, and still he was able to buy a gun," Stack said. "When we looked at that, we said the systems that are in place across the board just aren't effective enough to keep us from selling a gun like that.
Currently, 125 of Dick's 729 stores no longer sell guns of any kind. Stack is looking to expand that number.
However, for Stack, taking the moral high road hasn't come without its costs.
"How much did you think you were going to lose?" CBS News' Lee Cowan asked Stack.
"A quarter of a billion dollars," Stack replied. "And how much did you actually lose?" Cowan repled.
"About a quarter of a billion! Pretty close," Stack said.
At the time of the ban, Dick's had about $5 million worth of assault-style rifles in its inventory and he decided to turn it into scrap metal.
"I said, 'You know what? If we really think these things should be off the street, we need to destroy them,'" he said.